Executive Board Student Council Candidates
January 7, 2021
The following is a list of 10th, 11th, and 12th grade students applying for the executive board of student council for the 2020-2021 school year. Read through their list of qualifications and extracurricular activities to make an informed decision about who you will be voting for in the upcoming election.
Amanda Asare
Running for Ross Student Council Sophomore Executive
The reason why I would like to be an officer of student government is I want to be part of the people who help and run the students to have a better and a great school year. The qualifications I have to fulfill the position is I am a hard worker and a self-motivated person, and I can handle any task given to me together with my fellow leaders if I get this position. I am determined and consistent at everything given to me and I will be working hard together with my co- leader when I get this position. I am also about to work with group of people and flexible and can adjust to any work and can be able to work. I would be very glad to glad to come to know that I was chosen to be part of the student government to work and make this year memorable and great! Thank you!
Aleen Castro
Running for Ross Student Council Sophomore Executive
I believe that this could be a perfect position for someone such as myself because of my many trusting qualities. Many would describe me as caring, helpful, and I am definitely someone who can analyze situations and think outside the box. Since I am an AP and honors student, I have learned to be responsible and committed to what I do. I  can also be outgoing when needed, and am an individual who loves giving back to the community. With my years prior of being in student council, I also have a general idea or how events and ideas are planned and carried out. I hope I can be considered for this position, because I am eager to help better Brentwood High School.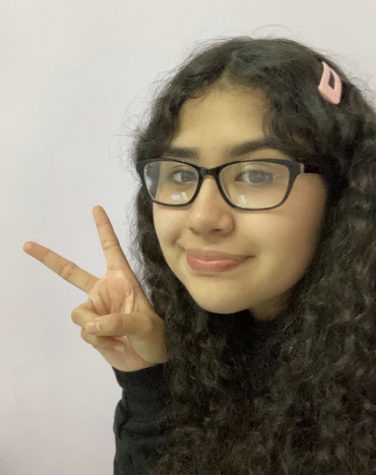 Jaydenn Gamboni
Running for Ross Student Council Sophomore Executive
I think I deserve to be an officer of student government because it will give me the motivation to help people and help myself and to stay dedicated on tasks and I'm very intelligent. However, this quarter, I will admit I have been slacking but it's because I spent this quarter trying to get used to this type of schooling. But last year my grades were mid-80's which I think is decent, but I tried a lot for those grades. I'm really good at communication with others verbally and I will sacrifice my life for Brentwood High School if needed. I have big goals in life and I would like to start my life now. Plus, I'm  different from others. I'm just simply not the same.
Roberto Lopez
Running for Ross Student Council Junior Executive
I would like to be Student Council Junior Executive because I have what it takes to hold this position and the responsibilities needed to hold this position as well. My averages each quarter aren't only above 95 but I also heavily participate in my community to serve as an excellent role model for my peers. For example, starting off this year I have already participated in the 10th annual "clean the streets" project where individuals pick up garbage from heavy littered streets for 4 hours. I've signed up, paid, and I'm  ready to run for the Gary Mintz Run, and I've donated canned goods to both Pronto and the Brentwood High-school pantry. I am also very organized as reflected in my grades and I'm very dedicated to when it comes to helping the Brentwood High school. For example, with Dr. Grella and the research group, me and my colleagues were able to win $15,000 for the Brentwood High-school in the Samsung Solve for Tomorrow competition. Overall, I believe I am highly responsible, organized, and devoted for this position.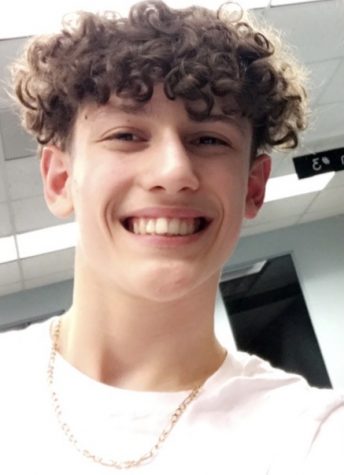 Nadirah Bennett
Running for Ross Student Council Senior Executive
I would like to be an officer of student government because I believe in the voices of students being heard. I am very open-minded and creative. I exhibit great leadership skills. I'm an excellent communicator and listener. I am always open to different perspectives, ideas, and point of views on various topics. I am a people person; I love communicating with others and making them feel joyful.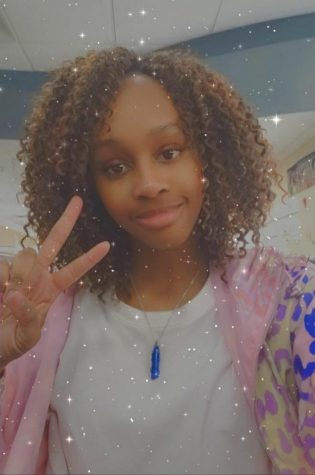 Diana Dominique
Running for Ross Student Council Senior Executive
I haven't ever been a part of a government position. I would like to know what it is like to be in a position where I can become a leader in a way or take responsibility. I don't have experience for this position but I would love to be part of it.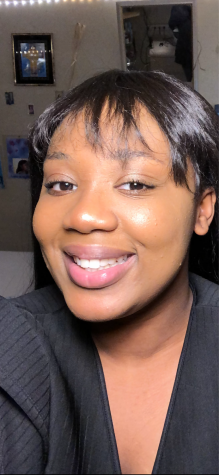 Steven Nacipucha
Running for Ross Student Council Senior Executive
I would like to be Ross Senior Executive because I have held an officer position before. I am a Treasurer for the French Honor Society. The qualifications I have that I could contribute in this position are leadership, team work qualities, and especially school spirit. During these hard times, it's difficult for students to show school spirit since we're not allowed to congregate due to health safety guidelines. However, there are ways where we all can stand out and make a positive difference. One example where I plan to help grow student government is having safe community service events provided where students can volunteer and make a positive impact to Brentwood and the community overall.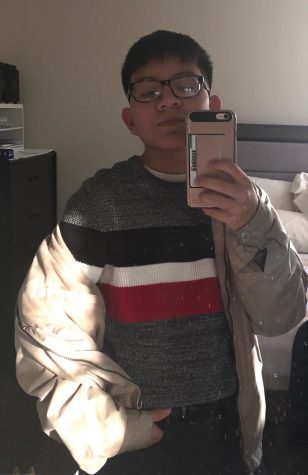 Andrea DeLeon
Running for Ross Student Council President
I would like to do this because it's something I have interest in. I would like to know what taking responsibility and leadership is. I would also want to show leadership. I want to see if I can do anything for my school and help others when they are in need.
Lindsy Fuentes
Running for Ross Student Council President
I believe that I should be apart of the student government because there are various skills that I have. For instance, I am very outgoing, incredibly friendly, I adore communicating with everyone about absolutely anything, enjoy helping out others, am a great leader, interacting with others I would say is my specialty, hardworking and so on. If I'm being completely honest, some of the reasons that I would love to be an officer of student government is due to to the fact that I love my school. I want to be incorporated in something bigger than myself in this case, it includes serving others in their time of need, especially in my second "home" which I consider is the Brentwood High School. Something else that I would like to do is that I want to make a change. You always hear of this statement, right? It might not be as satisfactory to hear but does certainly feel incredible to actually take in action. I truly desire to fulfill this position because it's destined with greatness and the experience will certainly teach me to grow and work with others, united. Just having a slight opportunity at this would be amazing to undertake.
Ada Gomez
Running for Sonderling Student Council Sophomore Executive
My name is Ada Gomez and I'm a young, dedicated high school student. The entire world is going through troubling times. We need motivation. Brentwood High school needs motivation. The students need support like never seen before. I am willing to be that push for the students and staff. I am willing to stand up and fight for a change, to fight for your well-being. I would also like to help set up activities that will encourage students to interact in some way. This pandemic has made things very complicated but I know that with a optimistic mindset, we can make it work. I have a long history with counselors. I've dealt with many things through out my life. That's another reason as to why I'd love to be a part of this. I have learned from those processes and now I'm better than ever. People of all ages have come to me to ask me for guidance and I have always happily helped in what I could. I also share lots of my thoughts and give lots of advice online. I believe this would be the trail that would help take me to the next step. I want to help people even if it's only by helping to hand clothes out, or by pushing students to do their school work, I want to be that push. This is the generation that will rise up and fight for their desires, fight for their justice…I want to play at least a small part in that. I really do believe this is my calling, my opportunity.
Christell San Martin
Running for Sonderling Student Council Junior Executive
I would like to be an officer of student government because I feel it is important to be the voice of the students. Communication is key between the staff and the students. I feel that I have very good communication skills. I am also very positive and determined and I will try my hardest to make a change for the better, even if it may be the slightest change.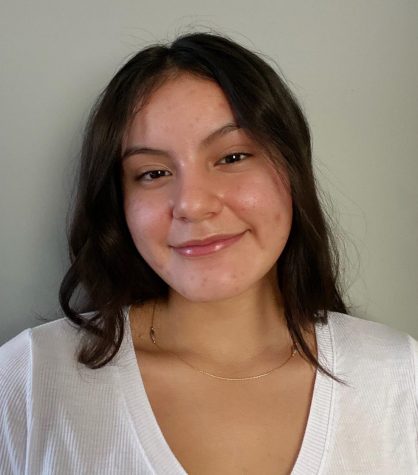 Nabihah Ahsan
Running for Sonderling Student Council Senior Executive
Having previous experience as an executive board member of Student Council, I am aware of the responsibilities that come with this position. Where progress is being sought, challenges are inevitable. This requires determination, hard work, and perseverance—all qualities that I've expressed throughout my high school years. Students need a stronger voice in our school, especially during a pandemic. By staying in close contact with the principals and administrators, I constantly suggest ideas for improvement and positive change throughout our school. In order to thrive, strong organization and leadership is necessary. I'm a very organized and approachable person who is always open to new ideas, and I promise to do whatever I can to make sure your voice is heard. Despite being in tough times, I want to help make your high school years fun and exciting, while making sure that all of you are seen, heard, and appreciated. Thank you.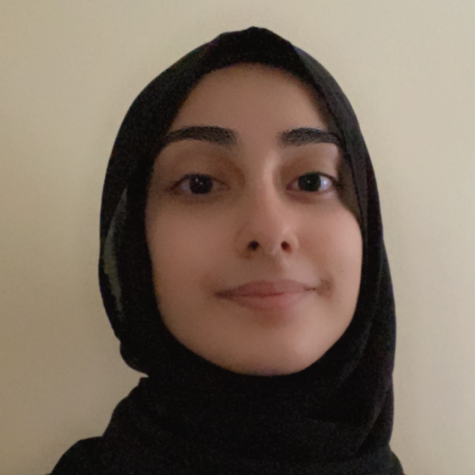 Madison Vernon
Running for Sonderling Student Council President
I would like to be an officer of student government because I want to help my fellow classmates create a better way to learn. I would like to help fundraise for more extracurricular activities and give competitive clubs the opportunity to compete with other schools. My goal is to provide fun and social activities for our students. I want to change the school for the better of my fellow classmates and me. I want everyone to feel happy and safe in school. I am cooperative, driven and ambitious, I am an excellent communicator and a natural born leader. I have many other ideas and I want to make a change in Brentwood High School!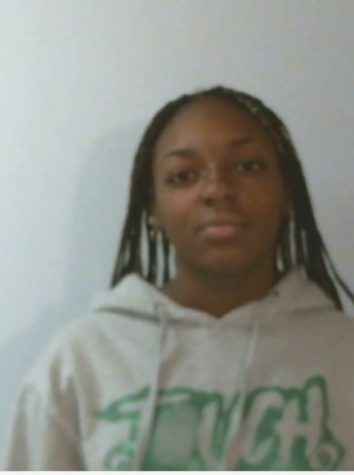 Amber Connell
Current Sonderling Student Council President (up for re-election)
As the previous Student Council President, I would love to be up for re-election this year. I was responsible for the organization of last year's Homecoming, the Dr. Suess read-aloud, and many more events that would have happened last year, however, most of my plans were hindered by the pandemic. This year, I hope to keep everyone involved (both virtual or hybrid) so all of us can continue enjoying the extra activities we do in our high school. As a senior, I understand how important it is for every student to relax and take a break from their studies. Though a lot of our usual events were canceled, we can still find ways to let loose, whether it be through virtual movie nights, gaming, or even virtual bingo. I will make sure that your year is enjoyable, despite the limitations set physically.