Immigration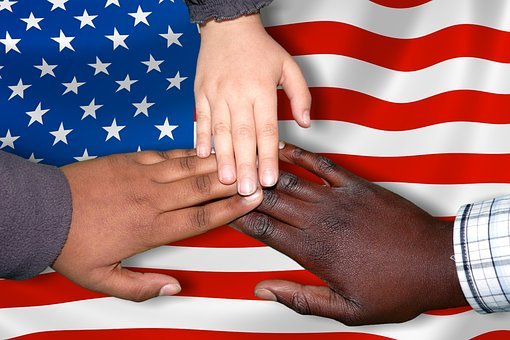 Are you an immigrant? If yes, then you should remember the difficulties that you faced when you immigrated from the developing country to the well-developed country. The immigrant usually faces a lot of difficulties in getting admission to a school or a college and in finding a job in this country because to understand and speak English, is not an easy for those who come from countries where there is no use of this language. The same thing happened to me when I immigrated from Pakistan to this country about two years ago.  
When I was new here, I had a lot of problems in speaking and understanding English because in my own country, I never spoke English. When I came here, I had to start my studies. So, first I went to Bay Shore High School for admission with my uncle. They asked for my transcripts or certificates of Pakistan and then they told me you must take a test to get admission to the school. They explained to me that the test will be about Mathematics and English. I was confident about the mathematics but when I heard the test will also include English questions, I got nervous, and I was thinking about how I could pass this test. After that, I came home and discussed this with my cousins, who already graduated from the American universities. They told me they want to see which classes I would need. I prepared a lot for the test. The next day, I went to the school to take the test. I did very well on the math portion, but I was little confused on the English portion because I had to speak in some parts with teacher. When the teacher heard that I was speaking about passages, she was shocked because we told her we cannot speak or understand English. Also, I wrote an essay in Urdu. After that, I came at home, and I was very worried about my test. After a few days, I got admitted to Bay Shore High School in 11th grade. The first day, I went to the school and my guidance counselor gave me schedule and she told me, "Welcome and congratulations, you have passed the test very well." I read my schedule and saw they put me in a regular 11th grade English. When I saw that, I was very surprised and went to the English class. I introduced myself to the teacher. My teacher was so happy to see me there and she was talking to me but unfortunately, I could not understand the teacher because of my lack of understanding English. So I told my teacher that I could not understand and asked her to transfer me to a beginner English class. Afterwards, they transferred me to an ENL level. ENL stands for "English as a New Language." Now I felt more comfortable in class and had a little confidence to talk to the teacher. After three months, I transferred to the apartment from my uncle's house. It was very difficult to leave the school. When I left my uncle's house, I was worried about my school again.  
After few vacations, I went to the Brentwood Administration Office, and they told me that they needed my electric bills. I did not have bills at that time because we just moved to this apartment. I told my brother about the school requirements. The next day, he went to the administration office, and he told them everything about our moving. Finally, I registered everything for admission and took a test again. I passed the test, and after few days, I went to school. Teachers at Brentwood always assisted me. They taught me everything, but nobody guided me in extracurricular activities at that time. Now I know about the clubs, but I do not have enough time to join them, but I still joined The Voice: ENL Bilingual Newsletter Club and Emerald Echo Club. These clubs were about English, so I chose to be a part of them. I am happy that after so many hardships, I still have good grades and I hope I will be able to graduate with good grades and get a good scholarship. I am getting more opportunities here than in my country. I learn so many different things in a day which I never knew. It is difficult to move from one place to another because we must leave everything from our motherland, but sometimes, we migrate to another place and we get more benefits from jobs, studies and businesses, etc. So, overall, my immigration from my country has been very beneficial.