Rashel Nunez: Top 10 Academic Candidate for Brentwood High School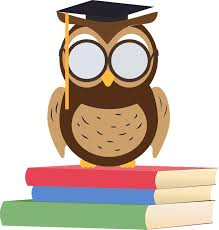 Hang on for a minute...we're trying to find some more stories you might like.
"Top 10" is one of the most prestigious academic titles a senior can earn. Rashel Nunez, a modest, well-rounded student with grades above 95 in all her classes, has set her mind to reaching one of these coveted spots. Is it possible?
Arriving from Ecuador in the 7th grade with ambitions to improve as a student academically, Rashel has already accomplished so much in just four years at Brentwood School District. She is a volleyball player who has participated in many school activities, and has since received many special recognitions. Rashel has the potential to reach her "Top 10" goal, and anything else she sets her mind to. Expectations are high!
*Rashel is a Spanish speaking student who has preferred to respond in her native language. This reporter has translated her answers.*
Q: What is the process you plan to follow in order to make "Top 10"?
Translated: My plan to achieve this goal is to manage my time better, between all my homework and extra-curricular activities. Also, I'll need to maintain my high grades and continue to work harder everyday.
Q: How do you motivate yourself to not give up,and keep up with all your work?
Translated: My motivation to become one of the "Top 10" is to be the first generation out of my family to go to college and make my parents proud.
Q: What do you aspire to pursue as a career?
Translated: I plan to be an economist and pursue my career from there. I've wanted this since I was little and I believe I have the proper skills to become the "economist of the family."
Q: Are there any specifics as why you want to make "Top 10"?
Translated: I want to become one of the "Top 10" because I want to earn scholarships and to have the opportunity to go to a good college to pursue my career.
Q: Do you consider this as an easy or hard task?
Translated: I see this as a hard task because it requires many years of preparation and hard work.
Q: How do you manage your time and keep everything in balance?
Translated: I manage my time by immediately after school completing my homework, and dedicating two hours to studying for exams. The rest of my time is for my hobbies and to relax.
Q: What challenges have you faced?
Translated: An obstacle that I had to face was coming from another country to here and adapting to a new language.
Q: How has your life changed during these previous years?
Translated: During these last four years my life has changed drastically since I came to New York and learned to adapt to my school,environment, and language. However I was glad to meet my family here especially my cousin.
If someone were to follow in her footsteps and would want to try to be one of the "Top 10" from his/her school, it would be a good idea to start engaging more in the coursework as early as possible. Studying ahead of time, completing homework, and achieving mastery grades in classes are key for success. A role like this is not easy to obtain, however, if one successfully networks themselves throughout school many opportunities for a position like this would become accessible.
Stefany Tribeno, Staff Writer
Stefany Tribeno has plans to go to college after she leaves high school to become a veterinarian. She was born and raised in Brentwood, N.Y. with her Ecuadorian...