Katherine Reyes: "27 Never Looked So Good"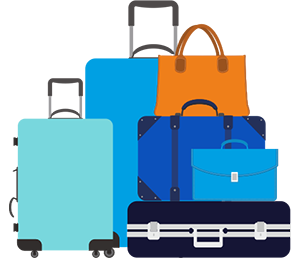 May 18, 2018
Filed under A & E
Hang on for a minute...we're trying to find some more stories you might like.
Dancing across Europe, Learning new culture, and experiencing life one plane ticket at a time!
The challenges of being an older sibling are always quite stressful. Being an example to the youngest or younger family members comes with a share of pressures. As challenging as it might get, Katherine Reyes manages to get her priorities and family first while at the same time living life to the fullest as a professional dancer.  She has accomplished everything she ever wanted, taking risks in foreign countries and taking random drives to Philly with her most beloved younger sister. This outgoing, dedicated, headstrong, independent, and curly haired muse is ready to dance her way across the world.
What is your greatest hope ?
"My greatest hope in life is to end up doing what I love, surrounded by the people I love and being comfortable with who I am."
What is your definition of happiness?
"It's kinda what I already said: happiness, being able to be yourself with the people you love, and doing exactly what it is that makes you you."
What are three things you enjoy doing?
"Three things that I do that I enjoy…I would have to say  number one is hanging out with my family, being surrounded by people who love me unconditionally. Two would be learning new things.  I thoroughly enjoy learning new topics and continue educating myself. Then number three would be dance. I really enjoy dancing."
How long have you been dancing?
"Professionally, I have been dancing for four years."
What is your style of dance?
"I'm very involved in bachata, but I also do salsa dancing. I do prefer bachata since I'm very involved in it."
Why did you pursue dancing?
"I started to dance because I had recently graduated from college  and so I finally felt like I had a lot of time on my hands so I decided to uptake a new hobby.  That's when I decided to join a dance studio and learn how to dance professionally."
Do you believe that dancing is still just a hobby or did dance become more to you over time ?
"I would have to say now,  even with all the responsibilities that I have in dance, that it has become a passion of mine as opposed to a hobby."
Has dancing brought/opened up new horizons ?
"Yes, of course. At first I began as a student, so you know, it was the immediate effects of learning new information and meeting new people. As I started to progress in my dancing, I eventually joined a dance team…I'm now a co-director and I direct two teams: one in which it's a ladies bachata team, and then the second one would be a semi-pro bachata team. So as a director, not only do I choreograph and teach the routines, but I teach workshops. My dance partner and I are given many opportunities to travel so we can teach at different congresses or dance festivals all over the U.S. and internationally."
You say you have gone internationally to teach dance? Does dancing allow you to travel to different and newer places?
Yes, of course. Actually, this week I'm traveling to Europe so I can teach some workshops at one of the biggest bachata congresses in the world and all expenses are covered through dance."
Is traveling something you're interested in or is it something the dancing industry has given you?
"It's kind of a mix of the two. It's kind of a reward for dancing and giving people my knowledge but at the same time it's something I really enjoy doing!  I've grown to really love traveling and meeting new people, immersing myself in new cultures, going out there in the world to see things differently."
Where do you hope to go in the future?
"My biggest hope is Thailand. I still haven't made my way over there, so I really hope within the next two years I'll be able to go to Thailand, specifically Monkey Beach."
Is there a specific country or region that stuck out to you the most?
 "This might be a little biased, but I think  Guatemala. I really enjoyed the culture there and  my family is from there so I  really get to immerse myself  in their culture and their everyday life.  The people there are genuinely humble, and even though they don't have all that we have here in the United States, they enjoy life as it is."
Do you have any future plans ? ( school,dancing,traveling,ect)
"Dancing, I guess just continue improving and learning, just becoming the best dancer I can become. Traveling, I guess just continue to travel as far as I can go, as long as I am willing and able I plan to travel. I'm not sure I want a family or children per say but I definitely  do want to settle down one day."
Do you have any regrets? Do you believe that dancing or traveling stopped you from doing anything that you wish you could have done ?
"No – I don't think traveling or dancing has gotten in the way of my priorities in life. If anything, it's become more of a reward. If anything, it has increased my level of happiness."