Junior Class Student Council Candidates
January 7, 2021
The following is a list of 11th grade students applying for junior class positions of student council for the 2020-2021 school year. Read through their list of qualifications and extracurricular activities to make an informed decision about who you will be voting for in the upcoming election.
Juan Delgado
Running for Ross Junior Class Executive Board Member
I have very good time management skills and understand the criticalness of communication now and before the pandemic. Having joined two podcasts to support and advocate for Brentwood to try to eradicate any negative connotation with the Highschool and the community overall. My friends and I work on the "ABT" Podcast for the Public Library and the "Let's Science That!" Podcast for the research team. As a team we discuss and coordinate our scripts and the production of our episodes. I have all my grades steady with them above an 85% average and I'm now currently working with D'Addario on making an entirely new podcast for them.
Lisbeth Moreno
Running for Ross Junior Class Executive Board Member
Our school is in need of a change. At times like this, with the pandemic going on, you have to take measures into your own hands, and one can't do it on one's own. We're still learning to adapt and were unsure what'll happen next but making sure everyone is on track should be a priority. Your high school years should be memorable the events/activities, prom, and graduation. One way or another, everyone should experience it. I would like to be an officer of student government and help with these ideas that'll benefit my fellow peers and me. Therefore, being a part of something that can do good for my school will genuinely bring me satisfaction and joy almost like a good distraction. My plan is to take within what's asked and needed, express these ideas, and eventually come to a conclusion with hopefully my future members. I took this opportunity because I believe that'll change me into an open individual in an environment where I can freely express my opinions. Overall, I am responsible, respectful, hardworking and organized. The experience I am going to receive I plan on taking it with me for future purposes in the business world even possibly law. It'll shape me into a leader from making changes in school to making changes in the big world.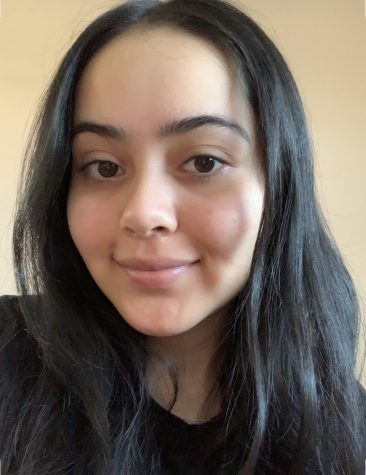 Melissa Benitez
Running for Ross Junior Class President
Being an officer of our student government would be an honor even to think about it. I believe I have the qualifications to fulfill the position of Junior Class President because I have been involved in many clubs, societies, and community service events over the years, while maintaining good grades in school. I also have a variety of skills such as I'm a good listener, I'm able to communicate with others, good time management skills, creative and able to expand on ideas and am always a team player. I recognize this position will help me grow my skills and overall characteristics throughout this high-school year and those to come. Even though it would be an honor to be elected Junior class president, I understand I am not the only individual running for this position. This being I would also be interested in being Student Council Junior Executive.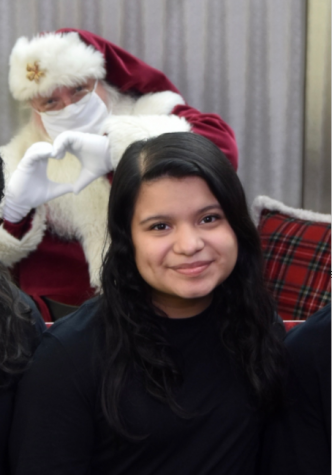 Priscilla DeJesus
Running for Ross Junior Class President
I qualify to be an officer of student government because I know I have the skills, ability, and knowledge it takes to represent my class. I also have several qualities necessary to be a good candidate. I goal driven, hardworking, responsible, confident and resilient. As an officer of Student Government, I plan on being a bridge of communication between my class and the school administrators. Apart from taking multiple AP and honors classes I am also enrolled in Farmingdale State Colleges' Smart Scholar program which is an early college dual-enrollment program. Additionally, I enrolled in AP Literature, AP Physics, Honors US Government and Pre-Calculus, and I have been an Honor Roll Student since the 6th Grade. Although being an officer requires crucial responsibilities for which many individuals are depending on you, I will be able to balance this great responsibility and my academic excellence and continue to make my education my priority. If I were to win this election I will emphasize my observable goals for the school and fight for justice, transparency and equality for our student body. Student leaders are the future of our world and our voices need to be heard.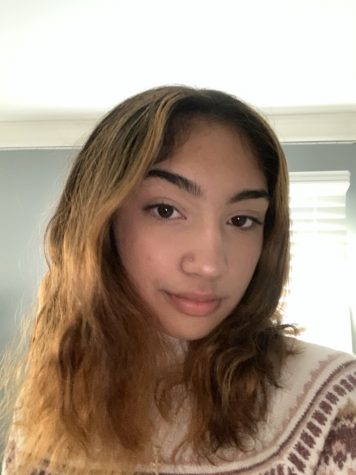 Nicarauma Rowe
Running for Ross Junior Class President
I believe I could serve with integrity and diligently by listening to my peers, taking into consideration what they want to happen and also maintain our strong values as a Brentwood institution and my personal morals. I want to serve because I enjoy helping people and seeing progress while people being happy with it and things going forward in a positive and orderly way. I would represent to voice of my class and student body so I hope you give me this opportunity.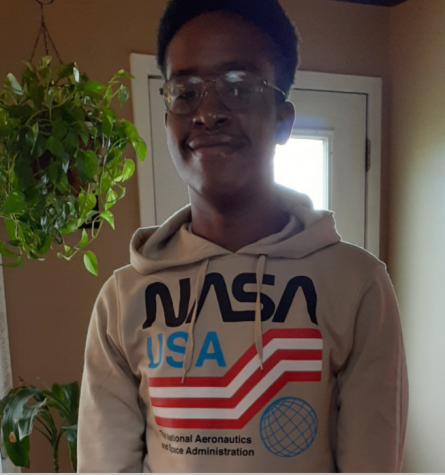 Haivy Pham
Running for Sonderling Junior Class Executive Board Member
In the previous years I have participated in student government, I have seen that my class doesn't necessarily have many ambitious members, in student council at least, that are willing to step up and help our class. I would like to change that by adding some enthusiasm that would hopefully encourage people to participate. I had a position in student government in the past so I understand the responsibility and dedication that is required to fulfill this position.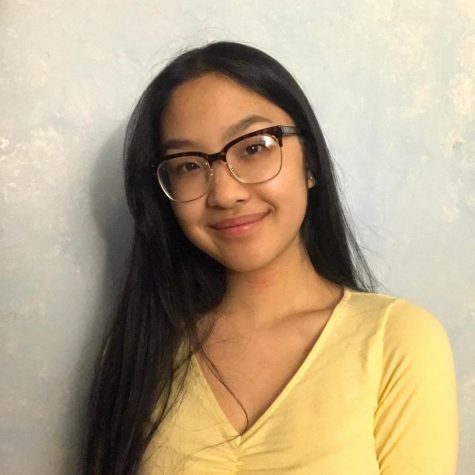 Katherine Ortiz
Running for Sonderling Junior Class Executive Board Member
My name is Katherine Ortiz and I believe I can be an officer of student government. I always do my best to help those around me and I make sure everyone is okay before everything else. I am very social, so I can talk to people and understand them easily. Social skills are important, but so is the ability to feel compassionate and be kind towards others and that is a skill I know I possess. I have a positive attitude and I strive to bring positive changes to BHS for students this year and many more to come. With everything going on in the world right now, it is easy to get lost. But if we make BHS a better place for students, I know it will have a positive impact on their lives.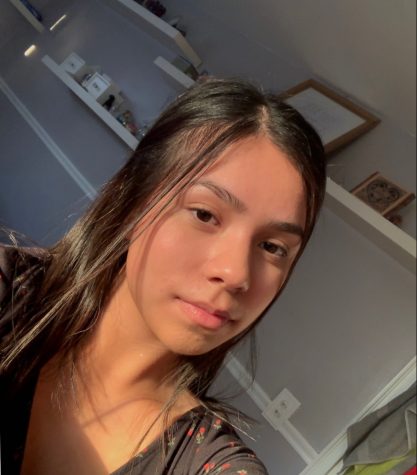 Kenia Gomez
Running for Sonderling Junior Class President
I blinked twice and now I am a junior. I think more and more of ways to make the most of our last years. With my tole of new ideas and brainstorming and my new peers, I know that we can make our junior year exciting, joyful, and most importantly safe. I am prepared to take time and think efficiently on new safe ideas. A qualification I have for this position is that I am a team player. If I must work an extra 4 hours on something I will, if someone on my team needs my help, I will help them without a doubt. We are not only a team, but a unit working best when we are all strong. And for my peers I will try my best to make our high school experience one to not forget.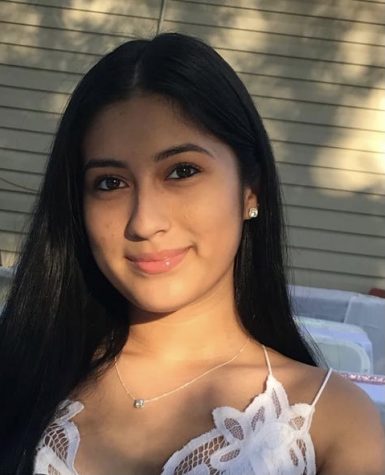 Loamy Maldonado
Running for Sonderling Junior Class President
As a student who is greatly influenced by and appreciates the studies of political science and different systems of governing a nation, I value the skills and services of what it takes to hold oneself responsible and accountable. It would be greatly appreciated to be selected as an officer of student government because I wouldn't disappoint or lack stability in creating a better future for others. I have stable critical thinking skills, determination and marvelous work ethics. I am making a better change for myself and the people around me. Persistence and honesty are another major qualification that is required to be an officer of student government which is a skill that I embrace. Being an officer of student government would be a major accomplishment in my life because it'll shape a better path for me to be an outstanding person and fundamental citizen in society.
Giselle Martins
Running for Sonderling Junior Class President
Last year, I was secretary of Sophomore Class, and during this time I discovered a love for making change and leading others. This year I want to take on a bigger role in student government, and while that brings bigger responsibility it also brings a bigger opportunity to do something great. This school year is unconventional, and while this is a setback to many, including myself, it also brings about many new opportunities. I want to be able to alleviate the stress this new unconventional school year has caused as well as make it just as memorable, productive, and enjoyable as the previous. I plan on being innovative to work with new regulations while also keeping myself and others safe. Thank you for the opportunity to run for president, and I appreciate the time you have taken to read this.
Shari Martinez Ramos
Running for Sonderling Junior Class President
In my opinion, I am qualified to be in student council because I have always liked to lead, and I serve as a guide to others to help them with anything along the way. I am responsible, effective, accountable, persistent, honest, I have great communication skills, I am flexible and a good problem solver. I think these are great qualifications to represent a student body in Student Council. I love communicating with others, which is often needed to be a leader to help with everyone's needs or issues and make changes that benefit the majority. Other reasons that I think I should be elected for student council are my interest in the welfare of others, my optimistic personality, and my determination and persistence to help others during these difficult times.