10 Underrated Korean Artists
For many people, the first thing that comes to mind when talking about K-pop are groups with extensive, difficult choreographies and catchy songs. However, K-pop (or Korean music in general) is not all about outstanding performances. Readers will be surprised to learn that there is so much variety in Korean music that resonates with listeners on the Western side of the world.  
Varying from R&B, Hip-hop, Indie and pop, Korean music has something for everyone. The artists below are musicians that may not be as popular as other artists in the music industry but still definitely deserve the praise and recognition. They still impact the Korean music industry in some way or another. You never know, you might end up with a new favorite Korean song after reading this article! 
1. Dean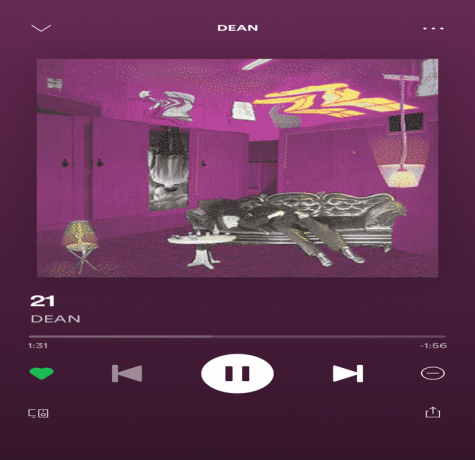 Genre: Alternative K-R&B, K-R&B, K-Hip-Hop, Neon soul.  
If you like the classic R&B and Hip-hop beats, then you will definitely enjoy Dean's songs. Dean is a 28-year-old singer-songwriter, rapper and producer who first made his debut back in 2016 by releasing his first EP, which was a total success on Korea's music charts. His songs are ones to dance to without any worries on the rooftop of a building while watching cars pass by. They are ones to blast at full volume while going on night rides with friends; they are chill and yet will will hype you up the more that you listen to them. His songs are also very catchy, making you want to repeat them over and over again; still, not all his songs are as upbeat as the rest. His song "Instagram" actually has a very sad and nostalgic melody to it, especially if you look to the lyrics, which talk about being extremely focused on social media and people's opinions. Dean currently has one album with more than 5 singles and has also worked on collaborations he with other artists.  
Song in the Spotlight: "21"
2. DPR Live
Genre: K-hip-hop, K-R&B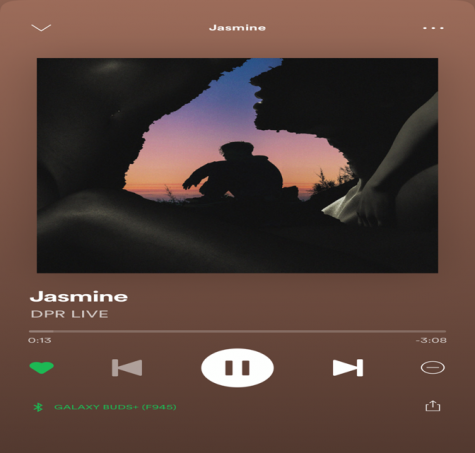 DPR Live is a 27-year-old singer and rapper whose songs "Jasmine" and "Martini Blue" have had millions of views in YouTube. His songs are ones to vibe to on sleepless nights or on midnights where boredom has gotten the better of you. One of the things that characterizes him and makes his music so unique and catchy is how he owns his songs by adding his popular line "Coming to you live" or "Aight, cool" in almost all of his top tracks; this has made him remarkable amongst his fans who expectantly wait for these lines in each of his songs . He has the perfect mixture of a rapping and singing voice that will make you want to walk through the city while listening to his songs. Yet, his songs are also very diverse especially with his latest album Is Anybody Out There, containing R&B beats as well as very deep and meaningful lyrics. He currently has one album and three EPs along with some singles.
Song in the Spotlight: "Jasmine"
3. Heize
Genre: K-R&B, K-Hip-hop, Soul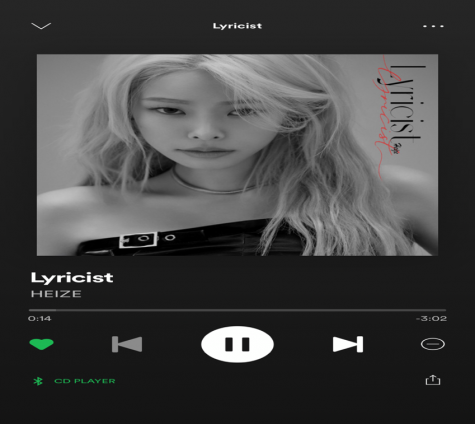 Heize is a very talented 29-year-old singer, rapper, composer, and songwriter who is currently under the label PNATION, the same one many successful artists are in such as PSY, Hyuna, Dawn, Jessi and Crush. Her songs feel as if they have life, being flowy, charming and aesthetically pleasing to the listeners' ears; her voice is also very unique and peculiar, making her recognizable in all her songs. Not only are many of her songs upbeat, but they are also very jazzy and classy. They are the types of songs you would hear at elegant restaurants or at pretty cafes in the middle of a city. They will make you want to sit back for a minute to just slow down and relax to the sound of her voice while watching the sky on a starry night. She currently has one album, 6 EPs, and more than 10 singles; she has also released OSTs for famous K-Dramas such as Hotel Del Luna, Goblin, When the Camellia Blooms, Dr. Romantic 2 and many more.  
Song in the Spotlight: "Lyricist"
4. Offonoff
Genre: K-hip-hop, K-R&B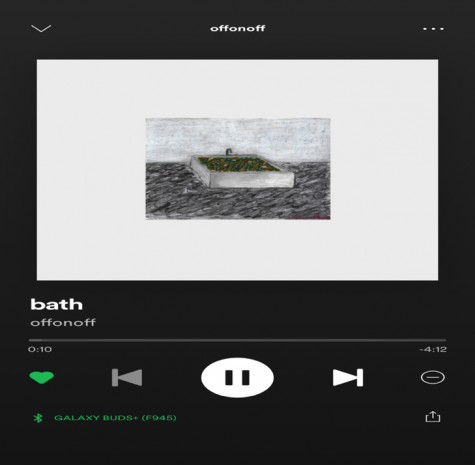 Offonoff is a group consisting of just two members, Colde and Ochannel, both of whom are the same age. Their music is so calming and so nostalgic that it will make you want to live your life to the fullest with no worries.  Not only are their beats and melodies incredibly pleasant, but also their voices complement each other really well. The lyrics will immediately lift your mood such as their song "Photograph," which tells the listener to slow down and remember every moment in life. They currently have one album and two singles along with collaborations they have made with other artists such as Dean. 
Song in the Spotlight: "Bath"
5. 
Slchld
Genre: K-hip-hop, K-R&B, Soul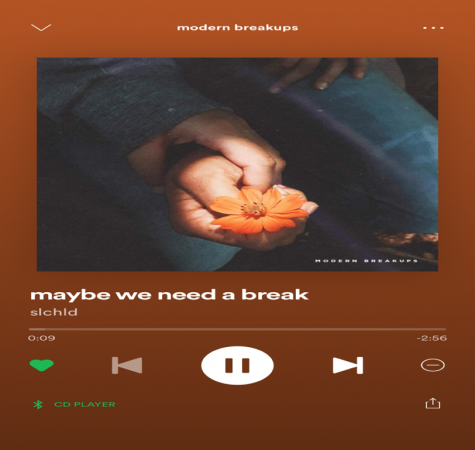 Slchld (pronounced as Seoul Child) has incredible songs about . relationships and breakups, something that everyone experiences at least once in their lifetime. He is a 22-year-old singer who has been in the music industry since 2017 but has lately obtained more recognition than before. If the lyrics are mesmerizing, so are the beats, making you want to dance along with them but at the same time, vibe with them too. He currently has 2 albums along with more than 10 singles, all of which are available in Spotify. His songs are particularly calming and catchy to me so I would recommend hearing them after a tiring day or just to help relax.
Song in the Spotlight: "Maybe we need a break"
6. 
Ciki
Genre: K-Indie, Lo-fi  
Ciki is a 29-year-old singer-songwriter. His songs are like golden rich honey or the smell of sweet yet bitter coffee in an early morning or the sight of a rich, sun-warmed sunset; his voice is like the fresh air in a forest but also feels like the stillness of a city after a storm passes by. It's so smooth and yet so husky and clear that it will literally melt your ears the moment you hear him, and the beats will make you feel like your body is levitating to heaven. His use of the guitar and lo-fi beats creates an immediate chill and aesthetic vibe. He currently has 8 released singles along with featured songs and collaborations with artists such as Slchld, Kumira and Tuifu. His lyrics are also very mesmerizing and cute, especially since many of his songs have a romantic meaning behind them. If you are looking for songs to bring you peace and wind you down, then he's a perfect match.
Song in the Spotlight: "Syndrome"
7. 
92914
Genre: K-indie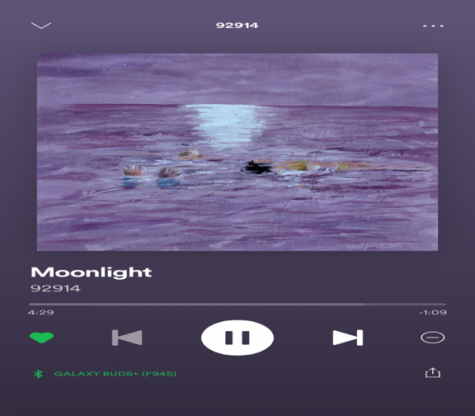 92914 is a duo consisting of Lee Jun Ki and Kwon Ju Pyeong, who have been releasing music since March of 2019. They are artists that have a lot of potential in the future. However, their songs are not like many other songs mentioned above. Their songs are so beautiful, so serene, so calming and at the same time, so nostalgic that they will leave you longing for a home you've never had. In their songs, you can hear earthy sounds such as birds chirping in the distance, as well as background sounds of playgrounds or of people going about their lives. Many of their titles relate to nature such as "Sunset," "Moonlight," and "Starlight." Their voices also blend well together with the beats of their songs, which sound how a peaceful ocean feels: calm and yet so melancholy. They currently have 7 singles and one album for you to enjoy. 
Song in the Spotlight: "Moonlight"
8. 
Dwvn
Genre: K-R&B, soul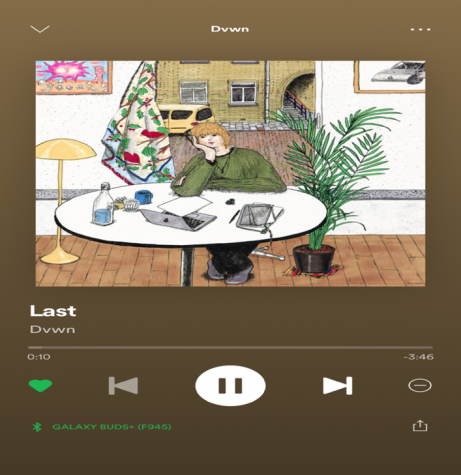 Dwvn is a 26-year-old singer-songwriter who in the last years has been getting more recognition but sadly, he is still very underrated. His songs are particularly  catchy and chill, especially with his use of R&B beats. Many of his songs will make you want to sit outside and people watch, forgetting about your own life just for a few minutes. He currently has 4 EPs containing between 2 songs from 5 songs, along with some covers he's done. 
Song in the Spotlight:"Last"
9. 
Miso
Genre: K-R&B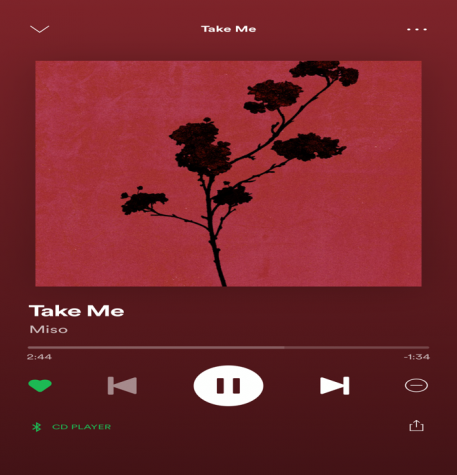 Miso is a 28-year-old underground South-Korean singer with currently only three singles, her latest being Metanoia. Her songs sound really modern and aesthetic, which mixes well with her soft and sophisticated voice; she's, once again, another artist that has a peculiar voice you will immediately identify. Her songs are ones to listen to while having a bubble bath and reading a book; they are so modern, so dreamlike and yet so mysterious, making you feel in heaven but also in the modern world. Her voice is no exception. It is such a distinctive and clear voice that it will hypnotize you the moment you hear her, along with her deep and sweet lyrics, many of them with sad meanings. Miso truly is a hidden gem. She has made collaborations with artists such as DEAN and Offonoff.
Song in the Spotlight: "Take Me"
10.
Yayyoung
Genre: K-R&B, Soul 
Yayyoung is one of the best female singers I've ever heard. If you like R&B beats along with meaningful lyrics, then you will totally fall for all her songs.  Her angelic, appealing and high-pitched voice also complements the beauty of her songs, making them sound like they came straight from an angel. Not only is her voice so pure and clean, but the harmony in her songs is worth praise especially since she composes them herself. She currently has 8 released singles as well as some collaborations she has done with other artists such as Dvwn, Rheehab and Oceanfromtheblue (talented artists as well!).  
Song in the Spotlight: "Do you feel like you have no one to turn to?"