The Ultimate Guide to Streaming Services
Has the pandemic turned you into a professional couch potato? If so, you've probably spent countless hours in front of a television, tablet, or mobile device, binge-watching shows and escaping for a short while into a world where COVID never happened.
Americans are spending more time than ever in their homes, and therefore on their couches. But which streaming services will give them the most bang for their buck?  The following is a guide to streaming services, including the pros and cons, to help you decide which you should keep, and which you can let go.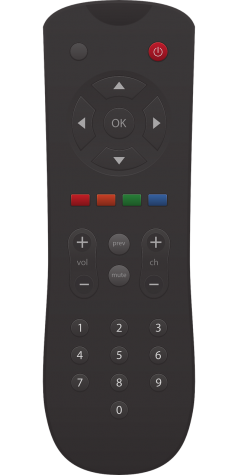 Cable T.V. (also known as Old Reliable)
What is it? Cable services, such as Verizon Fios or Optimum, deliver original television programming 24 hours a day to customers through a cable box.
How much? Pricing will depend upon the service, and the choice of added networks. Most platforms average around $40 per month per cable box.
Pros: News channels, such as News 12, CNN, or Fox News, are one of the aspects that many streaming services do not offer. Live news coverage is constantly airing on television.
Although many have moved away from cable due to the commercial breaks and the wait for episodes of their favorite show to be "released," these are the aspects that make cable special. Many people may enjoy waiting week to week to see the next episode of their favorite show, as their suspense grows. It also is a nice way for families to set aside a certain time weekly to spend watching something together.
Cons: Prices for cable are much higher when compared to streaming services, but the number of shows and genres are endless.  
Recommendations: Lifetime, TLC, ION, Comedy Central, MTV
Hulu
What is it? Hulu is an American subscription service that allows users to watch movies and TV shows from stream-able networks they partner with.  
How much? Hulu has three major plans. The Hulu standard plan includes the first 30 days free, and after its about six USD a month or $60 USD a year. Hulu (no ads) is about 12$ USD a month and also includes "download and watch". Hulu + Live TV includes all the basic amenities plus Live TV with 65+ top channels and DVR storage for about $65 USD a month.

Pros: Hulu releases episodes of new shows from multiple television networks shortly after the episodes are released on Cable T.V.  It also offers Live T.V. for an additional, minimal fee. It also has created several popular and even award-winning original content.
Cons: Less focus is placed on streaming movies. Customers do have to pay extra for no advertisements, which are annoying and persistent.
Recommendations:  The Handmaid's Tale, Little Fires Everywhere, and A Teacher.  
Netflix: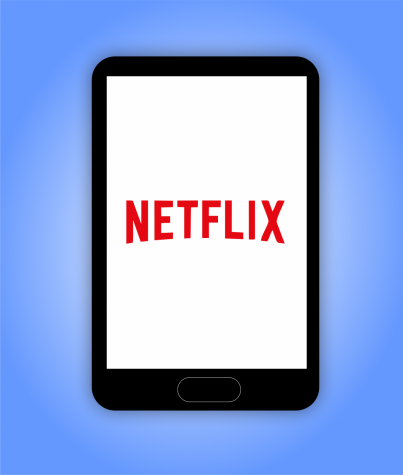 What is it? Netflix is an affordable, easy to use streaming service that allows members to watch movies and shows without internet connection or commercials.  
How much? The app has 3 plans to choose from: Basic, Standard, and Premium. The Basic plan has a monthly cost of $8.99 USD, providing only one screen to watch on, and one download. The Standard plan costs $13.99 a month, including only 2 screens to watch on, 2 downloads, and HD availability. Finally, the Premium plan costs $17.99 a month, including 4 screens to watch on, 4 downloads, HD availability, and Ultra HD. Each plan comes with unlimited movies and TV shows, and the ability to watch on any device like your phone, Laptop, TV, or Tablet.  
Pros: Netflix has absolutely no commercials. Users can download episodes to watch offline on family trips or long commutes. It also has award-winning original content.
Cons: New content from shows currently being aired on Cable T.V. are not available right away. Also, fans of The Office will be disheartened to hear that the show was just removed.
Recommendations: Stranger Things, It's Okay to Not Be Okay, Outer Banks, To All the Boys I've Loved Before, and Bird Box.   
Disney Plus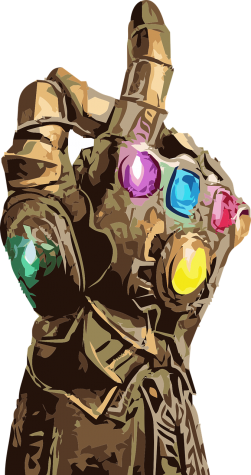 What is it? Disney's "exclusive home" for movies and television shows created by Disney, Marvel, Pixar, Star Wars, and National Geographic. Disney+ was so popular that the service had 86.8 million subscribers as of Dec. 2, 2020. 
How much? The basic package is $6.99 a month, but you can spend $12.99 a month to combine Disney Plus with Hulu and ESPN Plus. This provides 7 profiles per account, the ability to watch in 4K Ultra HD, in Dolby Vision, and HDR10.
Pros:  The app provides download and watch with no internet connection, and the ability to stream anywhere without ads. It's extremely family friendly. It contains classic Disney films and shows, with categories like "Mickey and Friends," "Feel-Good Sports Movies," "Disney Channel Favorites," and even a category that praises diversity entitled "Celebrate Black Stories." And it has all those superhero movies we love.
Cons: Are there really any cons to Disney? With the most competitive pricing, and something for everyone, it's hard to come up with a con at all.
Recommendations: The Mandalorian, Hamilton, the Broadway musical by Lin-Manuel Miranda, the newly released Disney film, Soul, and the new live action remake of Mulan.