Brentwood Teen Becomes Hometown Hero After Saving Neighbor's Life
Star Grant, 16, ran into a burning home to save her elderly neighbor from a raging fire.
Star Grant is the brave teen who helped her neighbor, 69-year-old Catalina Segura Jose, escape out of a burning house on Thursday, Dec. 10, 2020.
Around 11:00 in the morning, Grant was outside bringing in her groceries when the garbage truck came around. One of the men asked her if the house that Catalina was in was Grant's home. That's when Grant saw the first floor of the house already consumed by flames that were making their towards the bottom portion of the house.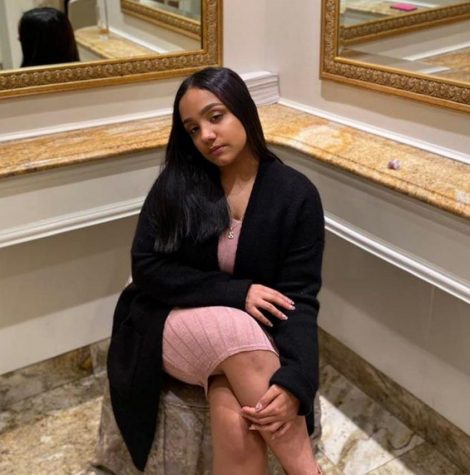 Describing her decision to run into the burning house, Grant says that her feelings overcame any thought process.
"It was an instinct; I knew she was in the house and I had to get her out," Grant said.
Grant explained that she had no time for considering the consequences that would result.
"My adrenaline was rushing. Once I got Catalina out, I was much calmer but happier to have helped her," Grant said.
Grant received a lot of media and community attention as a result of her actions. However, she feels that she didn't behave like a hero. She just did what any good person would do.
"I paid little to no attention about what was being said. Like I said before, it was just an instinct I had. I didn't understand how no one would have done the same," she said.
Even though she feels undeserving of any credit, she is happy about the reactions of her family members.
"My mom and uncle were really proud of me and my siblings were crying tears of joy," she said.
A Brentwood High School junior, Star Grant is currently working at McDonald's while balancing a remote school schedule and her internship at a veterinarian's office.
Although she has plans to become a vet tech, Grant did express an interest in career fields where she would get to help people in dangerous situations.
"I would definitely be interested in becoming a firefighter or first responder if becoming a vet tech does not come along."
When asked to share advice after her harrowing experience, Grant said, "Live your life to the fullest because you only live once."
Grant was given a plaque by the school board in recognition for her bravery.
Grant was able to raise $2,500 for Catalina and her family on GoFundMe. Grant is still accepting donations for her neighbors.  To contribute, visit:  https://www.gofundme.com/f/jsg27x-family-of-8-in-need
Catalina and her husband are currently staying at Grant's home.