Among Us Saves Students from Social Isolation
With the help of Twitch streamers and YouTubers, Among Us has become one of the most downloaded games ever. This game has not only attracted teens but has also sparked the interest of huge household names such as Logic, Arianna Grande, Soulja Boy and PewDiePie. 
Among Us has provided kids and teens with a way to stay close and connected with their friends despite the pandemic. In the game, each person is assigned a role as a crewmate or an imposter of a base. The imposter's objective is to sabotage or kill the other players as they try to complete necessary tasks to win the game. The crewmates have to work together to find the impostor.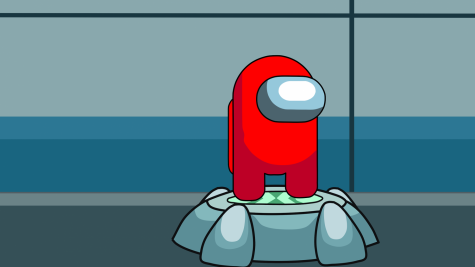 The game starts off in a lobby that can hold up to 10 players. Each lobby has a host that has the power to kick people out and set game settings. They can increase or decrease kill cooldown, voting time, discussion time, speed and the maximum amount of players they want to allow in their lobby. 
There is a choice of three maps a player can choose to play in. One of the maps involves being on a spaceship. Some of the tasks the players can complete are mini games like Simon says and asteroids. Other tasks include maintenance of the ship like fueling gas, distributing electricity and taking out the trash.  
"I think Among Us is more popular than any other games because it was more talked about and it lets you have interaction with other people and your friends compared to other games where it's a single player," said Crystal White, a Brentwood High School senior.  
Despite its release in 2018, Among Us didn't gain much attention until 2020. While being stuck in isolation, many people were unable to communicate with strangers and rarely came across them. Among Us is a platform that has provided teens and kids with the opportunity to meet new people. 
"I started playing Among Us during the pandemic," said college student Hamlet Rosario. It seems this pandemic has helped give rise to the game. 
Famous Youtubers like Pokimane and Tiktokers like Charli D'Amelio have filmed themselves playing the game. They've also made their own real life versions of the game at home with friends.  One of the most popular Among Us videos is called "The 999 IQ impostor 1v7 lights trick in Among Us." 
Among Us is a unique game that is easy to learn and free on a variety of popular platforms. Most of all, it's a game that involves communication and cooperation. Among Us has given people another way to socialize with others while remaining safely at home.