Indie Music Killed the Radio Star
Sophia Seda, Co-Editor-in-Chief, Sports Editor
April 8, 2021
Compare the last time you heard, "why don't you like this song? It's always on the radio!" to the last time you heard, "yea, my music taste is pretty out there, you probably haven't heard it before." It's likely that you hear the latter one more often now than you used to. And there's a reason for that. 
During quarantine, the rise in popularity of indie and alternative music has skyrocketed. As the world came to a major halt, so did the music industry. The search was on for a new song that would help pass the time. 
According to the article "Indie Artists Have More Power Than Ever in Sweden. Could Covid-19 Lockdown Take the Trend Global?" published in Rolling Stone, "the Covid-19 lockdown has 'levelled the playing field' for indie artists versus their major label-signed peers, both in terms of recording and collaboration and in terms of their ability to promote their music." 
While radio remains mostly pop, rap, and R&B, indie artists have found other ways to promote their art. Platforms such as the popular app, "Tik-Tok" helped push the indie and alternative spin on popular trends. 
Radio stations are paid by large record companies to play the songs they put out. This leaves little room for the spread of underground artists, or those not signed by a label. 
However, that eludes to the beauty of this kind of music. Individuality is a star component of the indie and alternative genre. It's made specifically for smaller audiences – like the millions of teens isolated in a pandemic.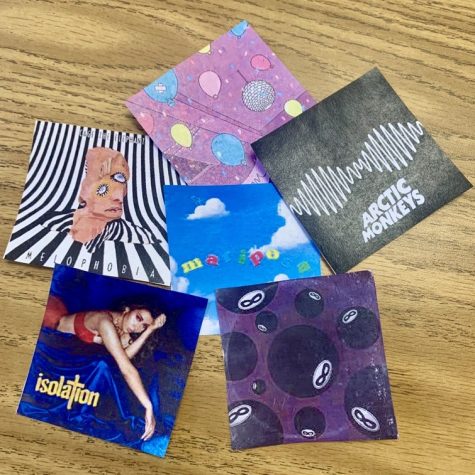 The article in Rolling Stone also claims that "$15.8m-backed music company, Amuse, says its DIY user uploads rose 300% year-on-year in March…" demonstrating the growing popularity of indie music. 
Brentwood high School senior, Edgar Romero, is just one of many young people infatuated with this new musical phenomenon. 
"Some of the artists I listen to are Twenty-One Pilots, Wallows, Green Day, Arctic Monkeys, and Nirvana," he says. "I was recommended this genre by a friend, but I've really took a liking to it. The amount of soul and theory behind the music is evident. It's beautiful." 
If he could recommend any artist to others, he says it would be Chet Baker. 
However, not everyone has become a new fan of the indie genre in quarantine. 
"I've yet to listen to indie or alternative music," says Jazlynn Garcia, Brentwood High School sophomore. "I'm not opposed to it – it's just hard to find an obscure song to connect to. I like pop music because its catchy, fun, and I hear it all the time." 
While indie and alternative tunes are catching up with more popular song genres, one thing is for sure: music will always be there to connect people – even when we've been shut inside our homes for months.