WandaVision Adds New Layers to Marvel Universe
WARNING!: This article contains WandaVision and MCU spoilers. 
"WandaVison" premiered on Walt Disney's streaming service, Disney+, on January 15, 2021. This is the first Marvel project to launch since the release of "Spider-Man: Far From Home" in July 2019. 
The anticipated series wowed the MCU's most dedicated fans and even attracted a new audience with its unique story structure. WandaVision takes a deeper dive into Wanda's emotions since the events of "Avengers: Infinity War" and "Avengers: Endgame." After losing her significant other, Vision, she spirals out of control. Her grief combined with her magic were powerful enough to create an alternate reality inside of the town of Westview, New Jersey. 
While Wanda's childhood trauma manifests itself as a television show perfect life, Monica Rambeau, Darcy Lewis, and FBI agent Jimmy Woo struggle to peek inside of this strange forcefield they've dubbed "The Hex." What's interesting about the subplot is that whenever we, the viewers, are not in Wanda's reality anymore, the aspect ratio of the screen changes from one of a classic T.V. show to theatre mode.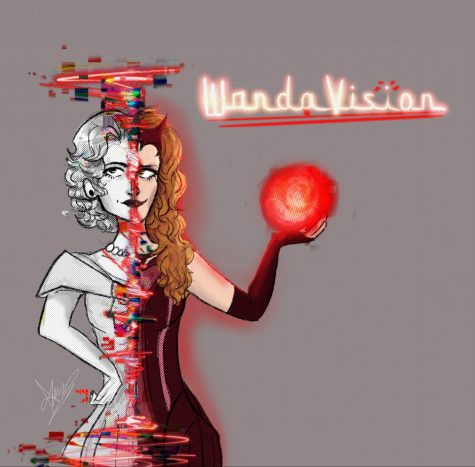 The first few episodes are set in different decades, such as the '50s, and '60s. The series references classic early American sitcoms such as " love Lucy," "The Dick Van Dyke Show," and "Bewitched" as Wanda's Hex mimics each of these series in different episodes.
The black and white television episodes soon turn into brightly- colored ones that mimic family sitcoms like "The Brady Bunch" and "Full House." They follow Wanda, Vision, and later, their two children, Billy and Tommy, as they interact with neighbors in the small American town of Westview. 
The introduction of characters such as Billy, Tommy, Agatha, Fietro ( fake Pietro ) and Monica Rambeau, led fans to speculate about whether these characters confirm the existence of other heroes or villains in the marvel cinematic universe. Fans also guessed that the WandaVision cast will most likely come back for sequels, such as "Captain Marvel 2" and "Doctor Strange: In The Multiverse Of Madness." 
Billy and Tommy Maximoff originally belong to the Young Avengers comic book series which involves the twins, Kate Bishop, Miss America, Hulkling, and Cassandra Lang and Patriot. Monica Rambeau is confirmed to appear in "Captain Marvel 2," and our beloved Scarlet Witch will return in the Doctor Strange sequel. 
Some students at Brentwood High School have been following the MCU for quite some time and are eager for marvel's upcoming projects. Edgar Romero, a senior, has enjoyed these films since they were a young child. 
"My favorite marvel movie is definitely Iron Man 1, it was my first introduction to Marvel." 
Iron Man is the very first movie in the MCU, which introduced the iconic Tony Stark to the big screen in 2008. 
When asked about "Avengers: Endgame" this is what they had to say: 
"That film was beautiful. Now that Captain America and Iron Man are retired, there's more room for new heroes to join the MCU. I'm really excited for that." 
"I am 100% looking forward to watching 'Loki' when it finally premiers on Disney+. I am even more excited for Doctor Strange: In the Multiverse of Madness since Wanda is returning, she's going To be more powerful than ever now." 
WandaVision has exceeded expectations, created iconic moments and lines, and touched the hearts of old die-hard fans and new ones. This series gave us a glimpse of what's to come and opened doors for comic book favorites to become big screen stars. 
Wanda Maximoff will return to the big screen in 2022.