Green Machine Marching Band Presents: A New World Symphony
They rise, count to four, and BLASTTTTT!  
This spring on May 22, Brentwood High School Green Machine performed "A New World Symphony" for a virtual competition, the Sherburne Virtual Pageant of Bands. Spectators were invited to watch as the Green Machine showcased their performance on their stadium. Families had to sit together in order to maintain proper social distancing.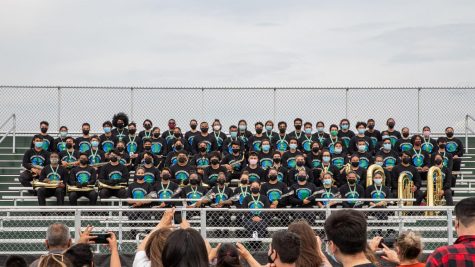 Beginning in March, performers began to meet and practice after school in preparation for the performance. Although there were some concerns with COVID-19 regulations , every participant followed proper protocols on social distancing and mandatory mask-wearing. Rehearsals occurred outside on the field, during both cold and windy days as well as sweltering hot ones.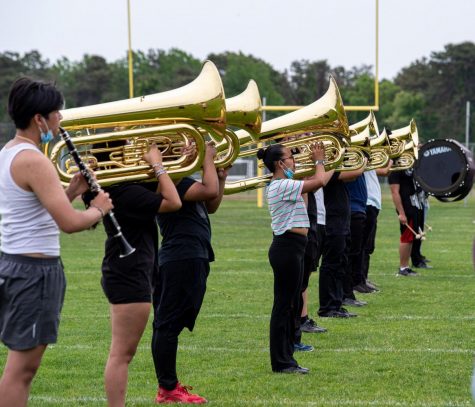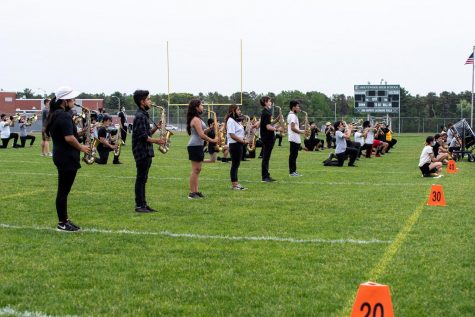 The band had little time to practice in unison, considering the fact that students had not performed at all together during the school year. Due to spacing constraints in the building, the students had their band class replaced with virtual lessons this school year. In spite of these challenges, students rose to the occasion and gave a riveting performance.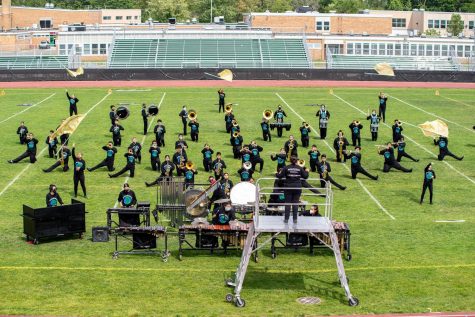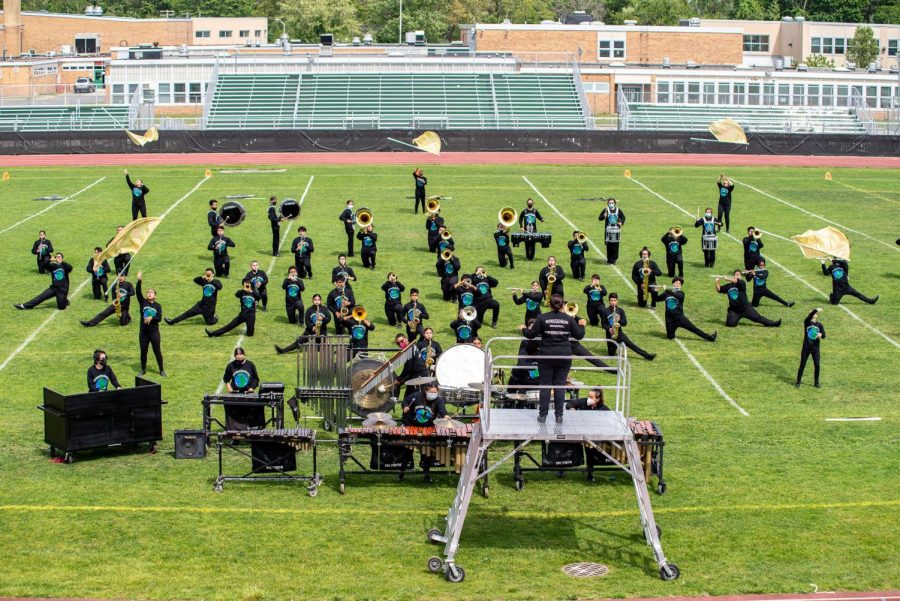 On June 8, it was announced that the Green Machine won the People's Choice Award in the Marching Band Category of the competition. After the year the band students had, just getting back on the field felt like a huge undertaking and accomplishment. However, the victory left the students feeling even further uplifted.
The Green Machine sends a special thank you to Marching Band Director Joseph Sitler, as well as the band staff of Mr. Devassy, Ms. Helbock, Mr. Ashley, Mr. Liddie, Mr. Rizzuto, Mr. Araujo, Ms. Gonzalez and Mr. McLaughlin, for this impressive feat.