A Return to Spirit Week
Spirit week has always been the most integral and joyful week for not only students but also for teachers. It is our responsibility to keep this tradition alive and promote it to future classes. 
 During spirit week, students wear crazy attire associated with each theme day. The spirit week of 2021 started on Sept. 20 and ended on Sept. 24. 
On Monday, the theme was character day. Students wore their favorite characters on t-shirts or wore costumes to represent them. One of our teachers named Ms. Franco wore a superman dress and one of my classmates Jonathan Taveras brought a dinosaur costume, which worked with batteries. 
"I dressed as a Super girl for women and young girls' empowerment. I love character day because it's a day that everyone can participate in both staff and students," Chandra Franco, a social studies teacher, said. 
Tacky tourist day was on Tuesday, and students and teachers took part enthusiastically. They wore colorful flower printed shirts, bucket hats, sunglasses, shorts, flip flops, fanny packs, and bright socks. It recalled summer memories as most students were wearing summer dresses in autumn. Some of them also brought single-use cameras.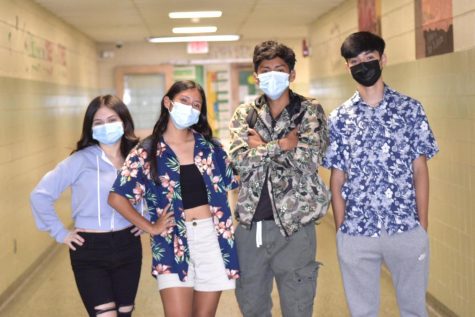 "I love spirit week and try to participate in all the days," said Ghislaine Silva. "I wore a summer shirt, a hat, sunglasses, a fanny pack, and my selfie stick. I'm inspired by the way I look in the summer. Tacky Tourist is one of my favorite days to participate in." 
 On Sept. 22, Way Back Wednesday, students dressed up like they were from the 50s, 60s, 70s, 80s, 90s, or early 2000s. Students wore neon colors, such as dark pink, red, purple, or yellow which Americans used to wear in 1980s. Students also wore flared jeans and other clothing items that referenced the early 2000's and 90's.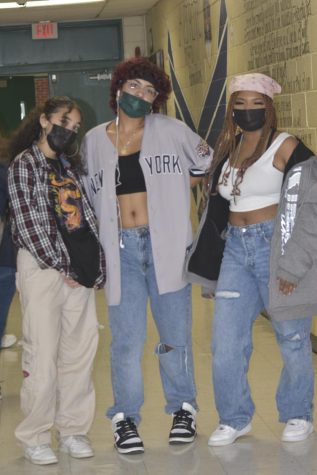 "I dress up as I was in the 80's and once I arrived at school, I felt ecstatic," said Rachel Jean Charles, a junior. 
On Twin Day, which was Thursday, students paired up with friends or significant others and wore the same shirts or dresses, some even wore the same entire outfit.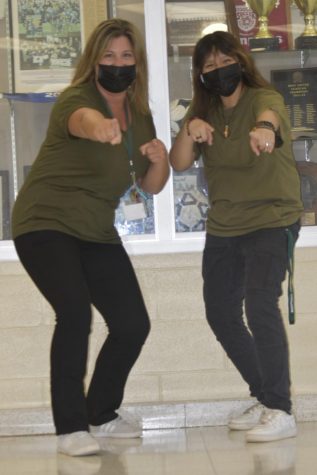 "I had a chance to wear the same dress as my friend in school, and it was fun to twin with her but at the same time, it would have been a flop if she would not have worn the same dress as mine," said Muneeza Fatima, a junior.  "However, she was very excited to participate in twin day and epitomized herself as a loyal friend." 
Friday was the day which we were all desperately waiting for, also known as Green or White Day. On this day, students wore green and white shirts, socks, pants, dresses, or scarves. They applied green and white paint color on their faces, arms, hands, and legs. They showed spirit and made everyone feel proud by having a proper behavior.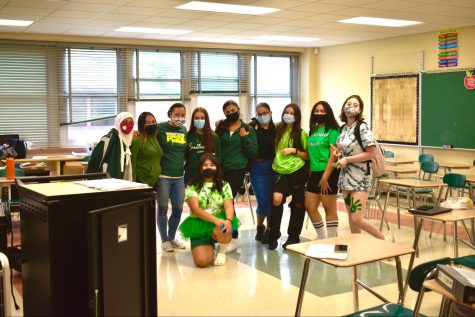 "I think it's cool that everyone gets together and shows school spirit and to be part of that, I also wear green and white dress to show my love for school," said Dua Hanif, a junior. 
It will be another long year before Spirit Week returns, but students should keep an eye on what Miss Franco will wear next year.