The Impact of Covid on College Applications
It's college application season, and the class of 2022 has started the first step of their college journey. During a regular year, the college application is already strenuous. However, this year the effects of Covid add to that stress. If you are a senior or graduating junior, you can take comfort in knowing that you are not the only one overwhelmed right now.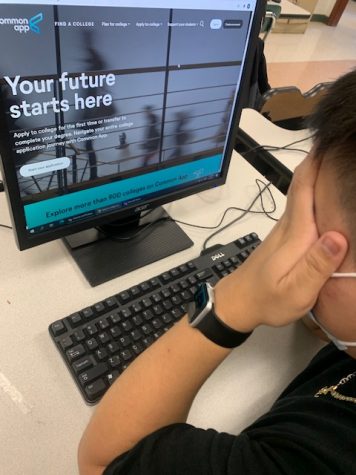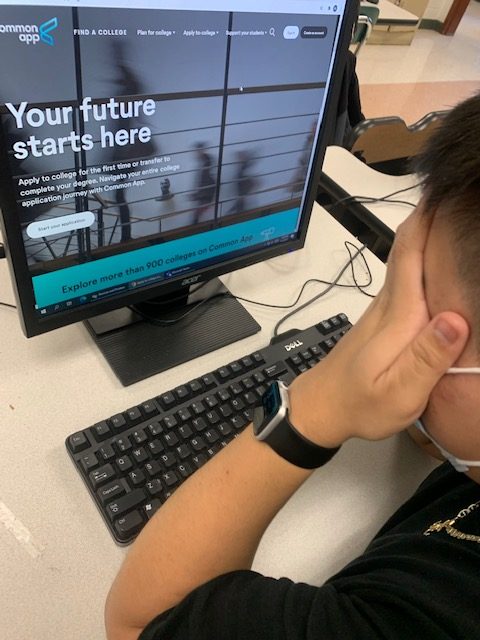 On Wednesday, October 20, I met with Ross guidance counselor, Mrs.Ciofrone, to discuss how the college application process is going. Due to complications with Covid, many students have not been able to properly train for standardized tests such as the SAT. Mrs. Ciofrone mentioned that colleges understand this reality, and have made their applications SAT optional.  
SAT optional applications may be a positive or negative change for students depending on how well the rest of their application looks. Mrs.Ciofrone warns that optional SAT and ACT scores means that schools will weigh more heavily on transcripts and grades. Optional SAT and ACT applications has also led more students to applying to colleges, and especially to more competitive schools. 
Another complication that Covid has caused is the fact that it is harder for students to get the information that they need for colleges. More students are choosing colleges without actually seeing them. Mrs. Ciofrone states that colleges have put an effort to help with the application process by creating virtual tours, and sending "more emails and contacts" to reach students and provide them with information about their schools.  
According to Mrs. Ciofrone, the most popular school choices have been BU, NYU, Stony Brook, Farmingdale, Penn State, Suffolk, and some CUNY schools such as John Jay. Mrs. Ciofrone stated that at this point, those who are planning to apply to apply to college should have started their applications already and should be prepared for early action by November 1 or regular action by December 1. 
Mrs. Ciofrone claims that the most stressful part of the college applications for the counselors is getting kids to submit all the paperwork for the college applications.   
For students the most stressful part of the application process seems to be getting the information on schools, deciding which school to go to, and getting their applications completed, especially for those who take AP classes. However, for this reason the guidance counselors created the college room. The college room is available for students to go in at any period to work on their college applications and ask questions with counselors.