New Badminton Team Starting this Spring
Brentwood High School will be adding a badminton team to its list of sports teams this school year. Considering all the restrictions placed on student athletes last year, students can look forward to an added opportunity to take part in high school sports again.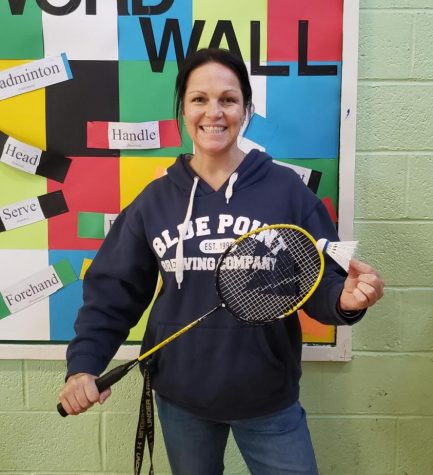 The Pow Wow interviewed Physical Education teacher, Mrs. Harrison, to provide students with more information about the new program, such as requirements for athletes and when the season will begin. 
Q: When do try outs start?  
A: Try outs for Varsity Badminton for Boys and Girls will begin on 3/14. 
Q: Who will be coaching the team? 
A: Interviews for our coaching staff will be taking place in the near future. 
Q: What pushed Brentwood High School to add a new sports team?  
A: Brentwood has many elite athletes that are looking for other venues, and the sport of competitive Badminton is rapidly growing in our region. 
Q: What skills will athletes learn on a badminton team?  
A: Skills learned while playing badminton are, knowing how to warm up properly, The basic forehand and backhand grip, The basic six corners footwork, The split step or the ready stance, The basic shots, Perception and anticipation, Hand-eye coordination, and Rhythm and timing. 
Q: What uniforms will athletes wear? 
A: Our athletes will be equipped with brand new uniforms. Shorts and tops. 
Q: Will these athletes compete with other schools?  
A: Badminton will be a section xi sport. Our teams will compete against teams in our region. 
Q: Is it a seasonal sport or is it all year round? 
A: Badminton will be played in the spring. 
Q: What are the requirements to join the team? 
A: The requirements needed to try-out for our team are, a physical to be uploaded to Family ID, a physical to be administered by a family doctor, or our Nurse practitioner, a great attitude, and the ability to have fun. 
Q: What will the schedule be like for these athletes if they join the team?  
A: Badminton will be practiced like all other spring sports. 6 days a week after school, and competitions throughout the season. 
Brentwood has had many outstanding athletes in past years, and we hope to continue that legacy on the Badminton court.