MIT InvenTeam Students Win $10,000 Grant
Brentwood is very proud to announce one of this year's 8 Lemelson MIT InvenTeam grant winners: Jonathan Tavarez, Javed Chowdhury, Kevin Leal, Raja Deonanan, David Ramirez, Ever Hernandez, Joel Perez, Minnahil Tariq, Rachel Jean Charles and Nicole Olekanma. The InvenTeam consists of 10 members in different sections: engineering, design, research, finance, and engagement. 
Over the summer the MIT crew submitted their application for the L-MIT $10,000 grant, which is a STEM based competition for young inventors. The project pitched to the annual Lemelson-MIT Competition was a Multi-Unit Sensor for Climate and Ecological monitoring also known as M.U.S.C.L.E.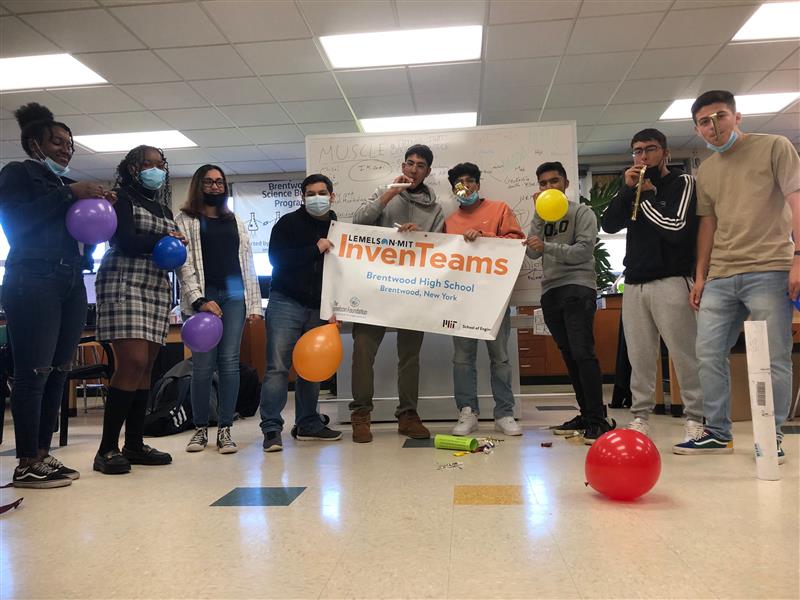 "This grant will help us pursue our invention statement of creating a cost-effective sonde, or water quality monitor, which can be accessible to pursuing environmental scientist or data collection from citizen science," said Chowdhury. 
The M.U.S.C.L.E is a cost effective, user-friendly, water monitoring system that can be easily accessible and used by the public. Its job is to measure environmental conditions of salt marshes on the Atlantic coast, such as temperature, pH levels, salinity, and a muscle gaping sensor that the team is developing.  
Geukensia demissa, more commonly known as the Ribbed mussel, is a builder of these salt marshes. With the M.U.S.C.L.E, students will be able to test their heartbeat and gaping (how wide they open) to determine how the Marsh is doing. 
"We really don't see a wide variety of water quality monitoring from private institutions or government funded projects, so to put something out that our community can usewill not only bring in valuable data to our salt marshes but also spur new people into fields of science such as cause and effect," Chowdhury said.  
This is especially important for Long Island as it is affected by hurricanes and tropical storms and the salt marsh is a key factor of preservation of life and a protector from these storms. 
"We wish to implement our device with organizations such as BioBus which we worked alongside during the summer while making the invention," Chowdhury said. 
The BioBus, a traveling education center, is an airstream trailer that is filled with research investigation tools. Over the summer, research students visited the BioBus along with scientists to discuss and learn ways to protect our environment as well as how to restore important habitats that are crucial to the welfare of our ecosystems.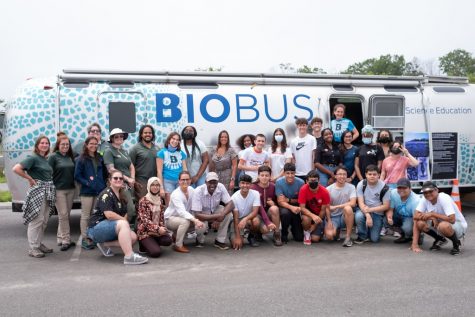 According to MIT InvenTeam Captain Tavarez, the team worked hard over the summer to put together their application, but still left some room for fun. 
"Weekly visits to Sunken Meadow to perform research, as well as the cool equipment we were able to use really made the experience one I will not forget," Tavarez said. 
Still, the InvenTeam ran into some hurdles along the way, especially in regards to participants. 
"I'd say that our main obstacle, which most of us would agree on, was the lack of team members. Despite this, we were able to write up an application that we could all be proud of, an application that eventually got us the grant," Tavarez said. 
This has not only been a great win for the school but as well as Brentwood's research team who are hard at work to make the prototype and be ready for the competition.