Students' Most Binge-Worthy Netflix Shows of 2021
Do you spend more time looking for something to watch than watching it?  If so, look at current recommendations from Brentwood High School students, who revealed their recently watched shows on streaming services like Netflix and Hulu. 
"Red Notice," which can be found on Netflix, was released in 2021 and is currently in the top 10 in U.S. hits. According to Chloe Melas, a CNN reporter, it became the most streamed Netflix movie in history. 
The movie has a very interesting storyline. An FBI and the world's most wanted art thief become partners in crime to catch a crook who's always one step ahead of them. This movie has actors like Dwayne Johnson and Ryan Reynolds. "Red Notice" is an action-packed and adventurous movie. 
The show "YOU" streaming on Netflix just released its 3rd season and another one is on its way. The show premiered in 2018. 
"I watched 'YOU' and 'SQUID GAME,' and they both are amazing shows that I would definitely watch again," said Rocio Hidalgo, junior student. "I am almost always looking for something new to watch on Hulu and Netflix. I would recommend both shows to someone who loves suspense."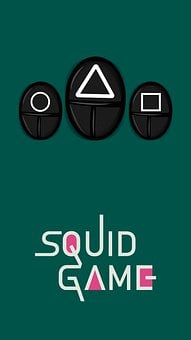 The story follows an obsessive young man goes to extreme limits to involve himself in the lives of those he is transfixed by. "YOU" is a show that is dark and suspenseful. 
 Many people have watched "Squid Game," a Korean show on Netflix released in 2021 and it became widely popular. The story is about cash-strapped people as they compete in a game which has only 2 outcomes-money or death. 
"I started watching 'Squid Game' and so far, it's really good," said Joanita Anim, junior student. "I would recommend this to others but warn them that it's really explicit." 
Aside from this Korean series, there is another Korean series that is interesting to watch. 
It's a story about a dentist, she moves to a village and meets a guy who likes to help his neighbors, and their story begins. 
"I have watched 'Hometown Cha-Cha-Cha' a Korean series and it's really funny and interesting series," said Jasmine Rivera, junior student. "I recommend watching this if you're into romance and comedy." 
"Hometown Cha-Cha-Cha" is a feel-good, romantic and intimate show. 
If the title of these shows doesn't catch your eyes, then you should look out for these upcoming releases on Netflix, "Emily in Paris" season 2 coming Dec. 22, "The Unforgivable" coming Dec. 10, "The Silent Sea" season 1 coming Dec. 24, "Anonymously Yours" coming Dec. 10 and many others.