The Sunset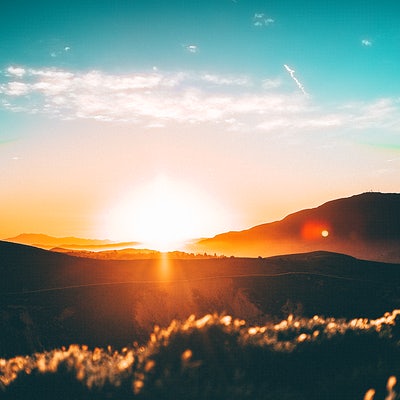 The yellow sun shone fiercely and so bright,
while its rays seeped through the space in the curtains.
As the sun rose, the room filled with great light.
It was just beautiful, that was so certain.
The golden spot against the blue background,
such like the one in the painting of Monet.
The leaves dancing in the air all around,
they're saying no to sleep and yes to play.
The birds are chirping loud and clear,
flying across the clear blue sky.
The image of a white hart, a deer.
The purity of nature we can never deny.
Sadly, the moment could not last forever,
but we won't forget this sight so stellar.