Will Celebrities Be Influenced By An Influencer?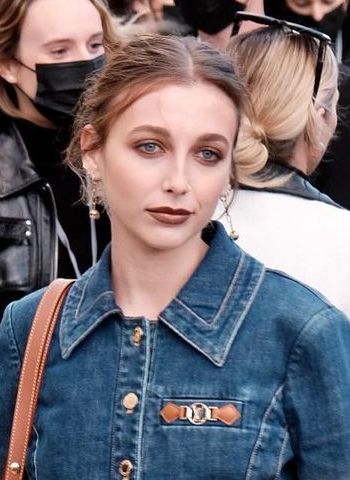 Emma chamberlain, a YouTube star who became famous online at just 12 years old, made the fashion community buzz in her Met Gala look on May 2.
She stunned onlookers in a Luis Vuitton dress and vintage tiara. She also wore a choker rumored to have been worn by Maharaja of Patiala, an Indian royal and cricket player.
"I think Emma Chamberlain at the met gala is all we should talk about," said Chambienthinker, a twitter user.
At the gala, Emma did a collaboration with Vogue where she interviewed other celebrities such as Jack Harlow, Gigi Hadid, and Billie Eillish about their own Met Gala looks.
Her rise to fame on YouTube began with fast-paced videos about her daily life. For instance, one of her old videos "extremely last-minute trip" posted over 4 years ago shows a visit she took to see her friend in Arizona.
She has since slowed down the pace of her videos to demonstrate a more mature persona. Her viewers have enjoyed the changes. In her most recent video, "Venice, Italy," Chamberlain goes into coffee shops and antique shops to explore the vibrant city.
Recently, Chamberlain has received accolades for her fashion choices, consisting of basic tees and long shorts. Many have complimented the influencer for bringing back basic styles. Chamberlain jokingly claimed that she has the "style sense of a toddler," but clearly, she's able to pull it off.
Chamberlain has recently ventured into the food and beverage industry, creating a coffee brand called Chamberlain Coffee. At chamberlaincoffee.com, fans can purchase coffee variety packs, mason jars with the branding name, and tote bags. Depending on the sets and the ideas included prices can range from 20$-70$.
Fans are excited to see how Chamberlain will continue to expand her influence in the future.