Four Cozy Games on Nintendo Switch
You're tired and drained after a successful day. If you're a gamer, you might want to climb into bed and crack open a new game to indulge in. 
Why not take a break from overpopularized action-packed gameplay, and expose yourself to a new comfortable way to play? These games provide you with eye catching graphics, a stress-free environment and a guaranteed rage-less experience. 
All the people (usernames) who have been mentioned in this article have published their review on Nintendo Life.com. 
1. Sky: Children of the Light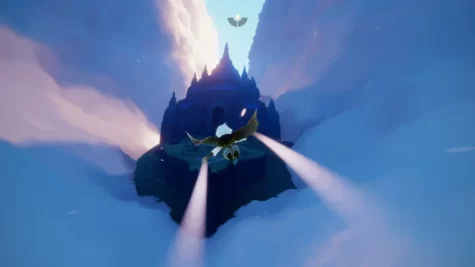 Sky is an open world social adventure game developed and published by thatgamecompany. It was first released for iOS on July 18, 2019. 
It is an open world mobile game where the player controls a childlike avatar made of light. Based on a review by Answer Games, "The purpose of the game is to travel through different realms to rescue spirits who have lost their memories."  
The memories of some spirits that you'll meet within Sky can be heartbreaking, the visuals are maculate but so simple in their designs. 
It is also a breathtaking follow-up to thatgamecompany earlier hit, Journey, many were surprised and delighted from start to finish with its subtle story of exploration and healing. 
The game can be played on a single player, but playing with friends is extremely useful. They can help you find hidden spirits, give you access to multiplayer-only sections, and buff your flight energy. Once two players are friends, they can hop into the other's sessions whenever they're online.  
The game has sparked such a loving community, the game has even gotten as far as to making a type of "language" between players. Throughout the game, you achieve certain movements portrayed by the spirits you help throughout your journey. Using those movements, players could communicate with one another without the need of chat rooms and typing! 
Sky will soon be able to be free to play on the Nintendo Switch! While there will be certain areas that require in-app-purchase items to enter, such as certain deals on candles to get items and powerups quicker. Players with those items will be able to bring along friends without those items through hand holding, isn't that adorable! The ability to hand hold one or more players is a social mechanic that allows players to travel together.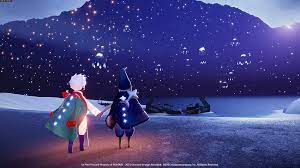 Players can have a limitless number of friends when playing Sky, but only 110 friends will show on your constellation (compared to 72 in the earlier version), divided into a maximum of 10 constellations. 
Lastly, information provided by Android Information states that to play Sky you would need 1.5gb RAM or more. 3gb of storage or more to download and install, but the game should only take up about 1gb of space when it is complete. 
2. A Short Hike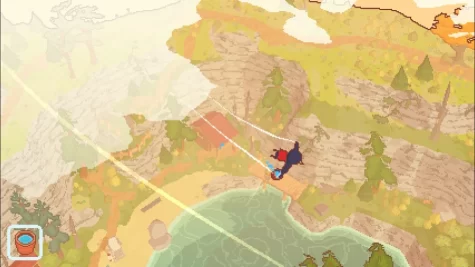 A Short Hike is another open world exploration game to add to your list! In which the player is tasked with reaching the summit of a mountain to get cellphone reception. The game was released for Microsoft Windows, macOS, and Linux in July 2019, for Nintendo Switch in August 2020, and for PlayStation 4 and Xbox One in November 2021.  
When focusing on the main aims, A Short Hike is about 1½ Hours in length. If you're a gamer that strives to see all aspects of the game, you are likely to spend around 4½ Hours to obtain 100% completion. 
If you take your time fully exploring the island and helping the locals, then you'll discover a surprisingly rich and rewarding experience. A Short Hike is a journey you won't soon forget. On WayTooManyGames review they stated, "It's surprisingly beautiful, especially for its low-fi pixelated polygonal graphics."  
 Hike, climb, and soar through the peaceful mountainside landscapes of Hawk Peak provincial park. Follow the marked trails or explore the backcountry as you make your way to the summit.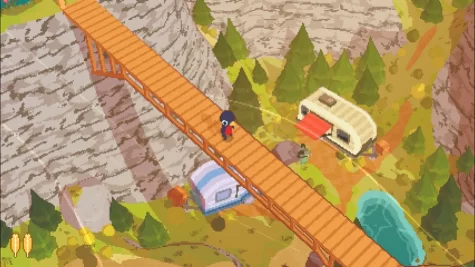 There is no map to follow in A Short Hike, and the game does not keep track of the various quests you can take part in. You quickly gain access to a compass, but it's basically useless. A character will ask for a favor, but you don't have to do anything about it. 
A Short Hike plays best with a controller, and while it should work with common controller setups out of the box, I couldn't cover every situation. There are tons of different controllers which each act a little differently depending on the OS, the drivers, and even if they're connected over Bluetooth or not! 
3. Cozy Grove 
If you haven't heard of Cozy Grove, it is a heartfelt, casual hidden items game, but unlike other games in that genre, it is played with a real-time clock and has a rich story that takes more than 100 days (about 3 and a half months) to finish.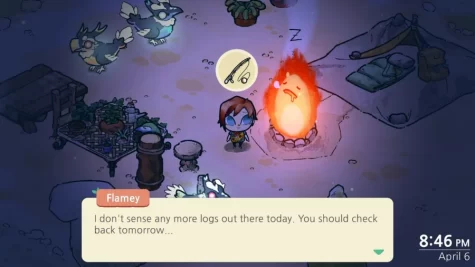 Metacritic reviewed Cozy Grove and shared that Cozy Grove measures out its game sessions in snack-size portions, and it's gorgeous artwork and genuinely laugh-worthy dialogue almost make up for its metered-out gameplay. Sadly, with a few technical issues on Switch, and the game's refusal to let players set the pace, it's one best played on a mobile device for now. 
While there are a lot of stories, it's the fact that each character's story is packed with a narrative that is both adorable and somber, oscillating between the two – they are ghosts, after all. But even in the sad stories, there is an air of whimsy to the dialogue. This is the beautiful thing about Cozy Grove.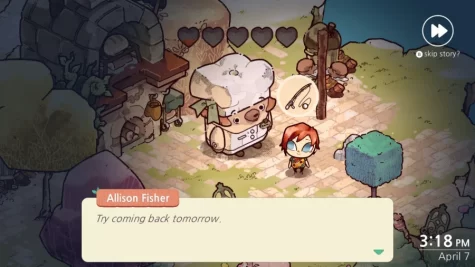 The Gamer shared in their review of the game that the game's cute art style and calming soundtrack will reel a lot of cozy gamers in. Upon playing the game, you already understand that the bears on your island are ghosts. What may come as a shock to some is other dreary and dark language within the game. 
You play as a new spirit scout (think girl/boy scout but for ghosts) who is stranded on the titular island of Cozy Grove after a storm blows away your boat. Your mission is to help the resident ghosts, who are all bears, come to peace with their lot in the afterlife and uncover the island's secrets. 
4. Coffee Talk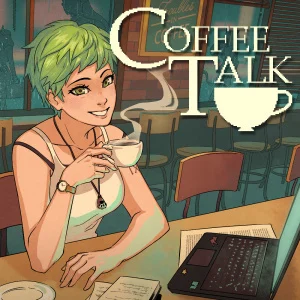 This is the premise of Coffee Talk, it is a visual novel about serving coffee to customers in an alternate reality Seattle, where humans and fantasy beings walk side by side. This is a laid-back game with some hygge vibes. 
The first major storyline of the game involves the romance between an elf and a succubus (the Shakespeare-like plot). Neither family agrees with their offspring's choices, and drama ensues. I won't list all the personalities that appear throughout Coffee Talk, but I liked most of them. 
The narrative spans two weeks and takes place in daily installments, each lasting about 15 to 30 minutes. The idea was that users could come home from work and play it to unwind at the end of a long day. "This is basically like a storybook you read before you sleep," he says. "That's the idea of the game." 
This game received PEGI 12 because it features offensive language and sexual dialogue. Not suitable for people under 12 years of age.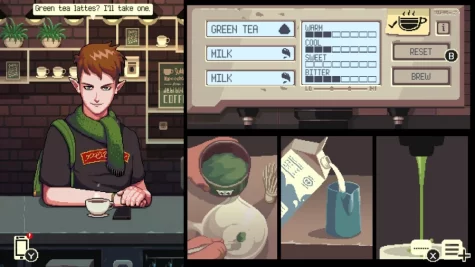 Your interactions with the world of Coffee Talk are limited. There are no dialogue options, no movement, no real choices beyond which drinks you make and serve. 
Coffee Talk is an LGBT+ inclusive game that combines fantasy with probably the most chilled out place for writers everywhere: a coffee shop. 
Approximately 6 hours of play were devoted to the single-player mode, and the game was completed. There are no multiplayer modes. Parents: According to the ESRB, this game is rated T. The game deals with mature themes, such as sexual relationships, abuse and drug use.