5 Powerful Marvel Characters Ranked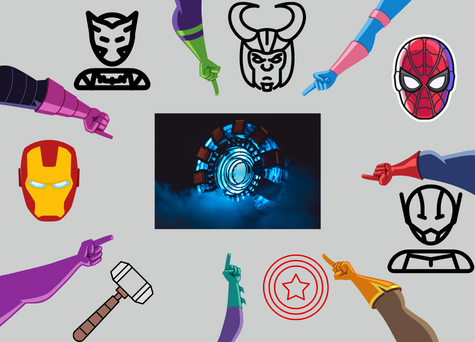 1. THOR ODINSON 
Thor has abilities like traveling with thunder strikes and transporting between different worlds. He is also the only one capable of taking down Thanos, even after he got all the infinity stones.  
 2. WANDA MAXIMOFF 
Wanda almost took down Thanos. She escaped the mirror dimension when Dr.Strange trapped her in it. She also made her own reality called The Hex, where she resurrected her deceased lover and had imaginary kids together.  She is The Scarlet Witch, the most powerful witch who is destined to cause chaos.  
 3. HELA ODINSDOTTIR 
Hela broke Mjolnir with her bare hands, exploding it into tiny pieces. No one else except Hela has done this in the MCU. She is Thor's sister. Hela is The Goddess of Death. She caused the downfall of Asgard.  
 4. DR. STRANGE 
Dr. Strange opened his third eye after obtaining a higher consciousness. Strange can see many different outcomes in a problem.   
 5. CAPTAIN MARVEL 
Carol Danvers can generate and produce energy blasts. She can carry heavy things like a spaceship, which she can also break through. She is also a nightlight for you. She ALMOST defeated Thanos.