Letters for Rose: Students Begin Brentwood Chapter
Letters for Rose is a nonprofit, student-run organization that began in June of 2020, amid the COVID – 19 pandemics, by New Jersey high schoolers Layla Hurwitz and Annika Aristimuno. The pair had originally been inspired by volunteering trips to their local nursing home – where they met with and witnessed the lives of many of their community's elderly residents. They were moved by the joy they brought to each room simply by smiling and sharing a laugh with the residents. 
 Listening to their stories, they found that many of the residents suffered from loneliness and had lost contact with their closest friends, family, and loved ones over the course of Covid. They especially connected to Rose, a sweet elderly resident and dementia patient who stayed at the nursing home. The girls found themselves returning regularly to visit Rose in their free time.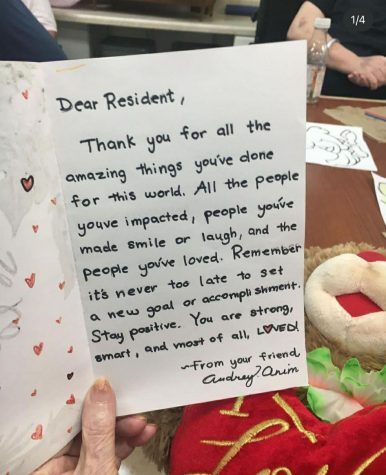 When the girls realized that simple positivity and a gesture of kindness could make a huge impact on the residents, they decided to take it one step further and formed their own club dedicated to writing letters and making beautiful artwork for their town's nursing home residents. According to one resident from the official Letters for Rose website, "These letters and artwork touched my heart so deeply – to think that people who do not know me took the time to write to me makes me feel so special" – Resident 2 at Arbor Terrace Roseland in Roseland, NJ  
Today, Letters for Rose has chapters in over 40 states in the U.S, each chapter working to make a positive impact within their own communities by getting involved. Our own Brentwood Chapter took off late in the 2021 school year, and is currently run by our Chapter Head Minnahil Tariq, Ambassador Hooriya Tariq, Social Media Coordinator Rachel Jean Charles, Outreach Coordinator Dua Hanif, and Transportation/ Verification Coordinator Jose Hidalgo Burgos.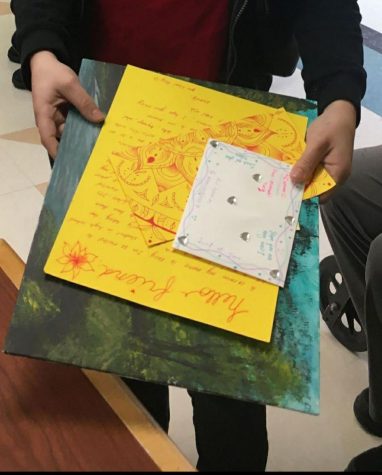 The team is passionate about what they do – they work together to organize letter collection, coordinate with nursing homes, and personally distribute our high school students' s work to the residents. They enjoy watching resident's faces light up as they recognize a letter or art that has been made just for them and look forward to making more rounds as they continue to keep in touch with local nursing homes.  
The Brentwood chapter of Letters for Rose encourages everyone who is willing to take part in this initiative by volunteering to write a letter or create artwork for the elderly. There are boxes set up in the Ross and Sonderling libraries as well as the Brentwood Public Library where students can drop off their work.  
Students can get involved while also earning volunteer hours for their clubs and societies that are offering credit by filling out the online Volunteer Form. Students can also check out the Brentwood chapter's Letters for Rose Instagram account by following @lfr.brentwood.