Brentwood's Newly Added College Room Benefits All Students
This year, students were able to obtain help with the college application process through Brentwood's brand-new college room. Located in D.P., the college room welcomes students of all grades as they plan for their future academic careers.  
Added at the start of the 2022-2023 school year, the college room provides a space for counselors to support students on their academic journey and prepare them for life beyond graduation.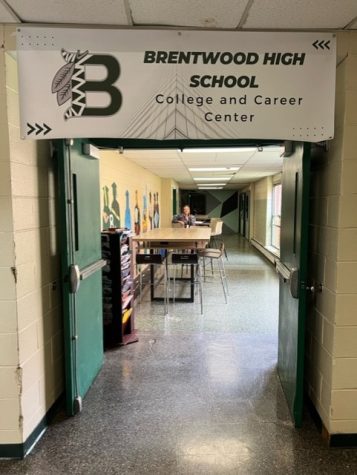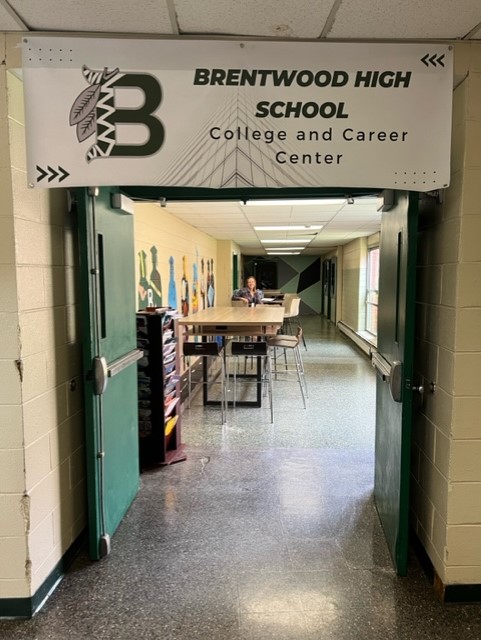 "School counselors just do not have the space to sit down with a large group of students and walk through an entire application process or review a college essay," said Melissa Ferguson, the new college counselor. "School counselors have crisis interventions and social-emotional concerns, even academic performance to address with their students."  
Ferguson, a Brentwood graduate who currently oversees and mainly operates the college room, aids students with their college application process.  From preparations such as college essays and college researching to filling out financial aid and scholarship applications, she helps many students navigate through their last year of high school.  
The college room also provides additional programs and college visits "from all over Long Island" for the students. 
"We have over 100 colleges who come visit our campus for them [high school seniors] to learn about their particular college," she said.
College tours off-campus, free SAT prep classes, and sign-ups help are also offered through this new college room.  This new college room will not only benefit seniors who are nearing the end of their high school career, but also underclassmen who might feel lost during their academic journey.  
"All students benefit from the college room. However, they can only benefit from it if they take advantage of the resource that is here," she continued.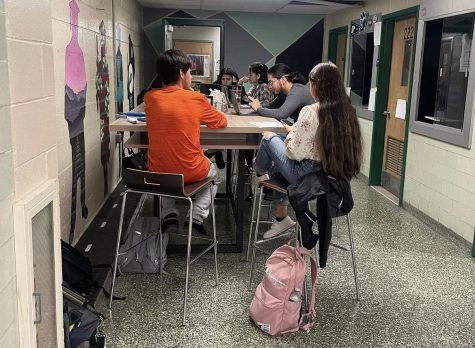 Seniors are offered new opportunities with college tours and visits, as well as college programs that offer college credits before entering college, such as the Stonybrook's Academy of Civic Life, Farmingdale Smart Scholars, Suffolk CCC Early College Program, the Stony Brook SIMON Scholars program, and the Northwell Community Scholars. 
The college room also includes a map of the different colleges teachers have graduated from, as well as nuggets of advice that they offer to the whole student body.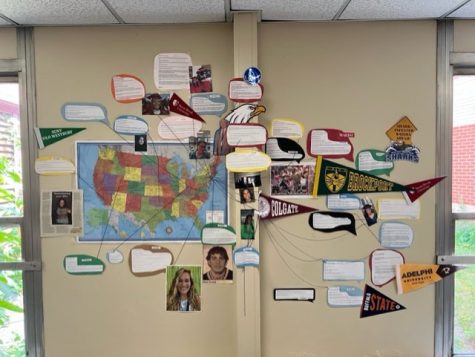 Mrs. Ferguson holds field trips as part of these programs to give students more experiences and advice on the next steps to take to make sure make the most out of your high school experience.  
The addition of the college room brings many benefits for students and staff. It's a comfortable and supportive environment encourages students to explore the new possibilities for learning.