Brentwood Baseball's Senior Night Spells Victory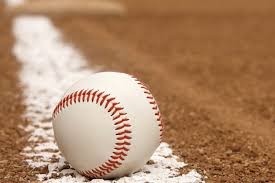 Hang on for a minute...we're trying to find some more stories you might like.
Led by another strong pitching performance from senior Justin Aviles, the Indians rolled to their 2nd consecutive win by a score of 6-1 over William Floyd in front of an enthusiastic home crowd on Senior Night at Brentwood State Park.
The offensive attack was led by junior Alex Rivas who had 2 hits and 3 RBI including a two run homerun. Junior Oscar Fajardo had 3 hits and senior Stanley Beltre put the Indians up 2-1 with a 2 run double in the bottom of the 2nd inning. Senior Robert Machado's RBI single capped a 3 run bottom of the 6th inning to put the game out of reach.
Senior shortstop David Soto and junior centerfielder Julian Almonte played gold glove defense up the middle all game preventing any idea of a comeback by the visiting team.
The Indians look to lock up a postseason berth with a win on Thursday when they travel to William Floyd for the series an season finale. Senior righthander Colin Jahkhah takes the mound for the Indians as they look to qualify for the Suffolk County Playoffs for the 2nd consecutive year.