Brentwood Fencing Team Hosts Annual Holiday Tournament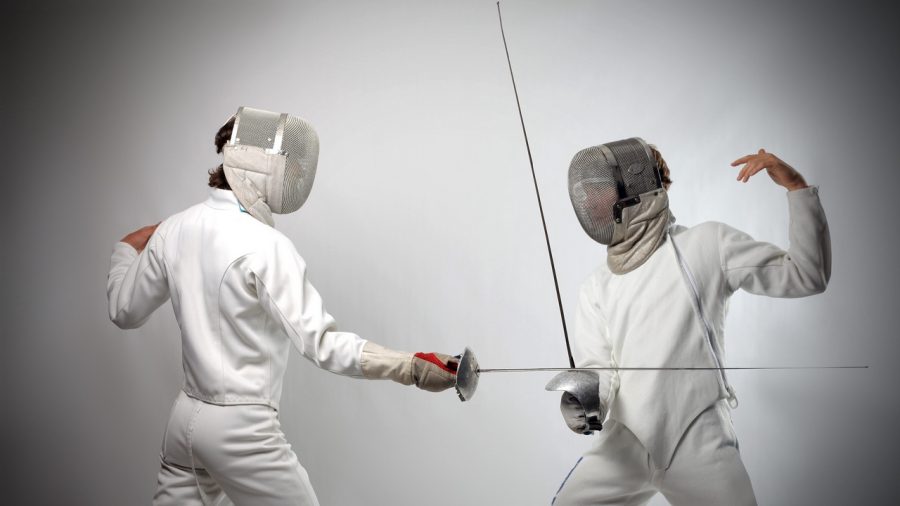 The Brentwood Fencing team graciously hosted its annual holiday tournament on Saturday, December 15. The tournament is held every year at the Brentwood High School to raise funds for the team. As many as 18 teams participated this year, coming from Nassau and Suffolk counties to compete. The Ross and Sonderling gymnasiums, along with the two Sonderling cafeterias, were filled with the 342 male and female participants. Of those, 114 were Foils, 119 were Epees, and 111 were Sabers.
The whole event is a team effort. The coaches, Alison Finfrock, Amanda Welch and Michael Corona, make sure the event runs smoothly, from sunup to sundown, every year. The Varsity and Junior Varsity fencers spend their Friday afternoon setting up various strips and machines. They arrive at 7 a.m. on Saturday to finish setting up. Many team members make food to feed the referees and participants. Alumni fencers come to lend a helping hand. They also serve as referees in the tournament. It's their way of giving back to their beloved team. The fencers not participating spend their day helping at the concession stand or directing visitors around the school.
Three of Brentwood's fencers made the top 15 by the day's end. Junior epee Erick Intriago placed 10th. Senior foil Angel Hernandez placed 13th. Senior foil Flor Villanueva placed 7th, earning herself a medal. On her victory, she stated, "I didn't WANT a medal, I NEEDED a medal. My coaches have put so much time in me, and I needed to show other schools that a girl from Brentwood could make it. I was the underdog. People were underestimating me."
The event was a huge success. Fencers from all over Long Island came together for the love of their sport. Many new friendships were formed, while old friends were reunited. Congratulations to the Brentwood Fencing Team!