Winter Winnings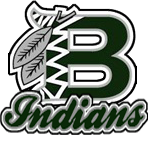 Sophia Seda, Co-Editor-in-Chief, Sports Editor
January 14, 2019
As the weather gets chillier, it's a great idea to work up a sweat and get your blood pumping! Many do this by joining one of Brentwood high schools winter sports teams.
Varsity Boys Fencing
As feet glide back and forth, and players dodge to protect themselves, fencing turns the heads of its viewers to an ultimate state of challenge. Head coach Mr. Corona told much about this rip roaring sport. He states how he likes each player coming prepared and committed. As long as you are willing to learn, he is willing to teach. Corona also tells the players that they must have a mentality for combat. He stresses that in the end, it's a battle. Fencing is more than just swinging a sword around.
In a short explanation, he said that fencing is a lot like boxing. You must strike your opponent without being hit. The goal is to score one touch, five times. The first team to win 14 boughs wins the meet.
A typical team is composed of about twenty people per gender, though only nine competitors compete per match. Each player is expected to attend practice and meets each day they are instructed. Practices are from about 2:30 to 5. On a typical day, they begin with conditioning, including 50 sit ups and 20 pushups repeated 7 times! Then usually they begin running stairs and a lot of stretching and foot work. Shortly after a routine begins, the team begins learning the combative part of fencing. The gear for this is provided to the students by the school but Corona recommends getting your own personal gear and even competing outside school.
Several clubs on long island hold fencing for younger children too. In fact, an intermediate program opens up for third through sixth graders very soon. Corona hopes to expose the youth to fencing so they develop a love for it.
Corona motivates his players by encouraging them to get in the mentality of the game. However, he is sure that once you've participated in a season, it's sure to come naturally to you to want to feel the weapon in your hand and to be self-motivated to be better than you are at your best. When the adrenaline is pumping, the battle is on.
Varsity Girls Basketball
With dribbles, passes, and plays, basketball is truly something that'll win your heart over. Especially when it's played by Brentwood's very own girls' varsity team. Coach Harrison sat down to talk about the ins and outs of this strategic sport.
When trying out, Harrison looks for athleticism and basic ball handling skills.  More than anything, he looks for someone who's willing to put in the dedication and hard work to reach ad surpass their goal. Although basketball is a large part of a players after school agenda, they are allowed time before practice to attend other activities and clubs.
A typical team is composed of twelve to fifteen players. When they get to practice, they usually begin by focusing on one part of the game at a time, and then they put it all together. After that, Harrison goes over their emphasis of the day. This is often followed by drills of all sorts. When the deeper season comes, they tend to focus on the strengths and weaknesses of each opponent and how to beat them. At the end of practice, Harrison has the girls do a "cool down" drill before they go home.
Born and raised in Brentwood, Harrison tells of how he graduated the very school we attend today and he has coached here for over twenty five years!
Harrison believes that the girls who have been on the team for a while have a sort of motivation inside them to want to top their previous performances. The girls have made playoffs for the last seven years, and Harrison says that they have been working super hard to keep it going.
Varsity Boys Swimming
Swimming is much more than just an activity at the beach. It requires skill, technique, and endurance to be able to glide up and down the lanes as fast as your body can take you. Coach Amanda sat down with me to discuss the difficult waters of this sport.
Amanda believes she has made a home out of Brentwood, though not beginning her roots here. When she started coaching and filling in as a sub in the school, she grew to enjoy the company of the Brentwood students and staff.
To try out, there are only a few requirements. These are commitment, hard work, and communication. Amanda insists that being a good teammate is the most important skill to have. She believes you can teach anyone to swim but it takes a dedicated person to truly call themselves a swimmer.
Each practice is at least two hours long.  They begin with a warm up that includes "dry land" workouts such as pushups, squats, and dips. They follow this by working on drills to improve the four strokes, free, breast, fly, and back. Each day they end with a long distance swim to build breathing habits and stamina. Amanda's goal each day is to have her team swim at least three thousand yards to increase their endurance.
In her opinion, one of the hardest aspects of swimming is being mentally committed. Amanda believes that swimming is all about beating your best over and over again. You must aim to improve at least one percent every day.
Her overall goal for the swim team is to send more Brentwood kids to all counties. And she aims to build a program to include the community of Brentwood and Bay Shore and create a positive attitude towards all.
Amanda believes that sports are like people. They come in all shapes and sizes. Although swimming doesn't require brute strength, it requires skill, and therefore can just as well be classified as an extreme sport.
Varsity Boys Wrestling
Wrestling, in many ways, is a gripping sport. It grips the opponent, the tension on the mat, and the attention of spectators. Coach Napolitano was interviewed to set the tone for the season to come, and this is what he said.
To try out, the first requirement is to be a good student. After that, the rest is simple. Napolitano is always looking for good work ethic, a kid who and ready to be coached. And, did you know that girls can wrestle too? It's true! Napolitano says that anyone who tries out is held to the same standard as the others, regardless of gender. He says that once you step into the room, you are a Brentwood wrestler.
A typical practice varies day to day, depending on whether the boys have a match or not. However, on a normal day, he tries to include a lot of move repetition to increase muscle memory. He works the boys very hard to create a level of determination that is found deeply in this sport.
Napolitano is a 1985 Brentwood graduate himself. He's been teaching and coaching here for twenty six years and claims his heart was always here since day one. In his career here, he's made so many glorious accomplishments. A few include winnings of two county championships and three state championships. He has taken the boys to be three time league one champions too. In the future, his goals are simply to increase these numbers.