Principal Callan: From Humble Beginnings to Great Feats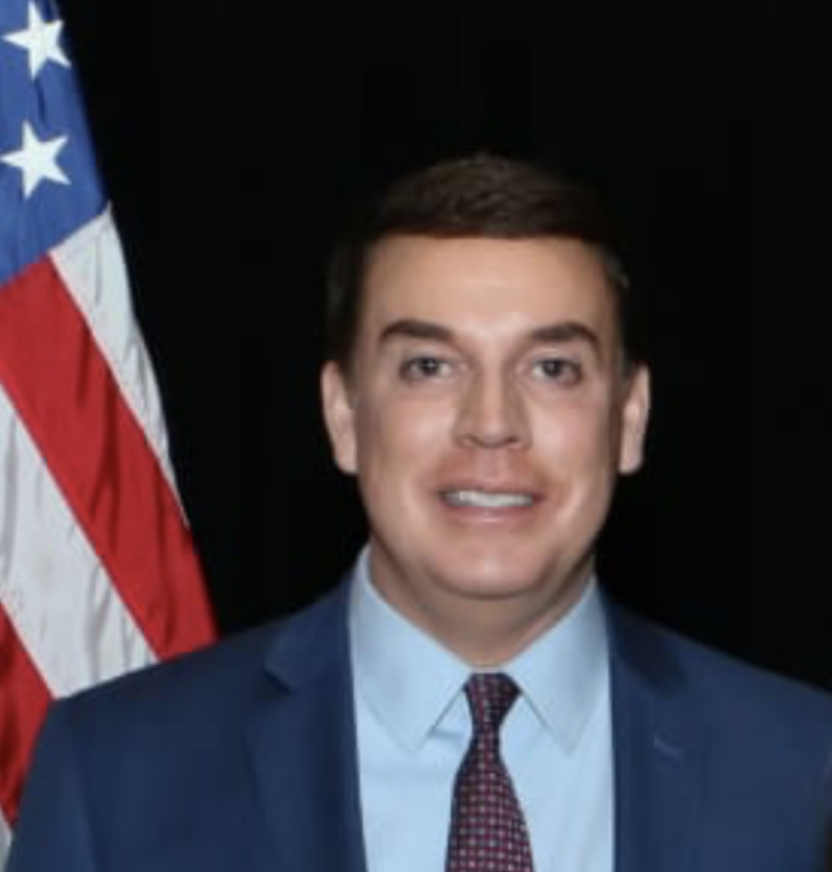 During the summer,  the Brentwood Arrow sat down with Mr. Callan, Principal of Brentwood High School, to learn more about his role, responsibilities, and expectations. We had the honor to learn more about him as a person and how he tackles his outstanding job.
Q: How did you become our Principal?
A: I've been in the district for 23 years now and feel very fortunate that I started right out of college and obtained a job in Brentwood right away. My first job was teaching 4th grade at Laurel Park Elementary, but I always felt the need to expand myself. After about 4 years, I had the opportunity to move up to North Middle School as a teacher, later becoming a soccer coach and a club advisor. I then moved to East Middle when I was appointed the Assistant Principal there and later back to North as the Assistant Principal. A couple of years later, I was promoted to Principal back at East Middle School where I was for three years. In the summer of 2015, I had the opportunity to move to the high school and became what I am today—the Principal of Brentwood High School.
Q: What inspired you to become principal?
A: While working in North Middle, I began taking additional classes in school administration, and knew I could take on a greater role. As a classroom teacher, you can only do so much with your students but as a building leader, you can have a greater impact on more students and what happens in their school. In the fall of 2005, I became the Assistant Principal of East Middle School for 3 years. Later I moved back to North, where it was challenging at first because now I became the boss of my friends. Sometimes you may not like the circumstances you are placed in, but you grow and learn the most from them. For a big part of my childhood, I was in Brentwood a lot. Since my dad was a teacher and later administrator for 40 years, as a child I would come back with my father for different events, so I knew from the beginning how great of a place Brentwood High School was. When you grow up seeing administrators you admire, you want to be part of that, and I took the opportunity when it was given.
Q: How do you deal with the responsibilities that come with being a principal?
A: I feel like it is important to keep a balance in my life, so I make sure to have outside interests to help take time away from the stress. As principal, I also have five assistant principals but, in the end, I must make the big decisions for 17 administrative team members, 300 staff members, and about 4,400 students, along with their parents. I am very fortunate to have an amazing team surrounding me at Brentwood High School. All of my team members continuously support me and are always professionally on point, proving day in and day out that they have a real love and care for the students and staff at Brentwood High School.
Q: What are some expectations you have for students?
A: Well, I personalize my expectations because I know that many of the students here are first-generation students, being the first to go to an American school or pursue higher education in their families. My grandparents were Irish immigrants that moved into this community in 1938. They had a strong belief in education, and that education was the truly best way you would create a better life for yourself. Since my grandparents didn't have much formalized education themselves, they couldn't really help their kids with their schoolwork, but they pushed them to work hard in school. I always have in my mind the fact that years ago, my father, aunts and uncles were in the same position many of the students in Brentwood are in today. My grandfather was a laborer, and my grandmother cleaned homes and was a homemaker, and they did not have much but a belief in that hard work and education would lead to a better life for their children. I also feel personally that those children, including my father, who came out of their house at 109 4th Street—right down the block from the high school—achieved the American Dream because of the schools in this community!
Q: What are some expectations you have for teachers?
A: I expect my teachers to be compassionate, professional, and I expect them to be passionate in what they do for the students. We are moving into a discipline model of Restorative Justice where we work towards creating a culture of care, and a teacher's role should be to instill it throughout the building in each and every classroom. They should understand that there are young men and women whom we have to mold, and that they should always interact with them in a positive and inspiring way. I expect us all to be models in behavior and academics of what we would want our children to be.
Q: What are some strengths and weaknesses you notice in the Brentwood High School?
A: I believe we have a great sense of acceptance and diversity that may be hard to find in any other high school. We have students of many different cultural backgrounds, religions, and languages. I find that whenever we have ever asked our students to rise to be better, they have never failed us, and always exceed our expectations whether it be in academics, kindness, behavior, or acceptance of others. There is a common sense of humanity among the students and staff. Our weaknesses are that we are very large and crowded. We have tried to and will continue to address that by really pushing for a 9-period day, which would lessen our crowded hallways, offer more electives, and give a lunch period to those who don't presently have one. Although I would love to hire more teachers, counselors etc., it would be difficult in an 8-period day to find any space or empty classrooms, as we are using every available space and classroom every period of our day.
Q: What actions is Brentwood taking against budget cuts?
A: Our goal is to fight the battle again and again. While our programs are not being cut, we are being limited with our ability to expand them. This is the reason we had to switch from a 9-period day to an 8-period day many years ago now, because of a lack of funds. We are not funded properly by the state and there has been a push by the administration, teachers, parents and the Board of Education to get the money that the state owes us as a district, and this directly impacts our students.
Q: What are you most passionate about in your job?
A: Providing students with the best educational opportunity because they don't get to redo this period in this life, and education can be so impactful on what they do with the rest of their life. I refer to the high school as a commencement institution, where we finalize things for our students so that when they leave us, they leave us with something that they can then take on to be a very productive member in whatever path they choose, be it higher education, service in the military, or move into the workforce. I really try getting students to see education as the way to not only the American dream, but to creating a road map to better things in their future.
I remember as a kid, going to my grandparents' house right down the block from the high school, and in fact riding my bike in the high school parking lot. Once when I was around 10, my cousin and I rode it right into the building through the Sonderling lobby during the summer and got chased out by the custodians, because I messed up the floors they had just waxed. I remember looking up in that lobby with the huge skylight and feeling like this was one of the largest spaces I had ever seen in a school. Who knew that the kid who rode his bike in the parking lot, and who walked those halls and lobbies amazed by how large they were, would one day become the principal of that very school? I would have never dreamed of it, and I wonder what my immigrant grandparents would say about their grandson being the principal of that enormous school right up the block from where they lived and raised a family. A family of immigrant parents whose children because of education produced an educator, banker, accountant, lawyer and a doctor. It's really kind of amazing and could only take place here in this community and country. That is always in the forefront of my mind and helps to shape my beliefs and philosophy of education. It is why I especially love and in fact have framed on the wall of my office one of my favorite quotes, and it is from one of my favorite presidents Barak Obama, and it says, "What makes someone American is not their blood or birth, What makes someone American is ones allegiance to our countries founding principal and our faith in the idea that anyone from anywhere can write the next chapter of our great countries story." I would like to think that my family and I are an example of that, and that I have a special connection with my students because of that, for my family's journey to a better life started the same as many of theirs in this truly great and unique community we call BRENTWOOD!