Memoirs of Alumni: Volume 1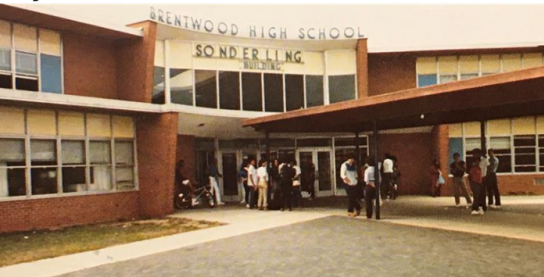 Ellen Argueta, Co-Editor-in-Chief, Features Editor
September 12, 2019
Brentwood High School is anything but ordinary. Students here first attended Bay Shore High School and Commack High School. Its first graduating class was in 1957, solely of Ross. Sonderling didn't open until 1964. The two buildings operated as separate schools, holding separate graduations as late as 1973. As our school grew and diversified, it called for even more space in the '80s, leading to the construction of the DiPietro Learning Center. Now it's one of the largest schools in New York, home to 4,789 students. Our school today holds clubs for all walks of life, including ROTC, The Green Machine, sports and multiple honor societies. It has adult continuing education programs as well. Many of our alumni decide to come back to Brentwood to give back to their hometown. Several return to these hallowed halls to become teachers. In this series, The Arrow will share the experiences of those staff members who graduated from the Brentwood High School. While our school has evolved, it has never lost its spirit.
Mr. Kiedaisch attended West Middle Junior High from 7th to 9th grade. In September 1983, he nervously entered his sophomore year at what is now the Freshman center. Many students were sent to Ross and Sonderling due to lack of space. He explains that he wasn't "one of the lucky ones" as he was separated from his friends who moved to Sonderling. Being stuck in the converted elementary school, he felt left out from what his friends were doing at Ross or Sonderling. Despite his nerves, he ended up making new friends easily.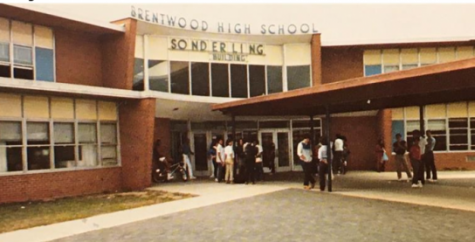 Through 1983-84, science teachers began recruiting students for their science squad. The squad helped teachers clean up, set up labs, and prepare worksheet packets. In the 10th grade center, he met a teacher whom he would never forget, Mr. Campanile. Later in life, Campanile would become his mentor as a student teacher, and later recommend Mr. Kiedaisch to replace himself as the Computer Lab Consultant.
In eleventh grade, he reunited with his "old westie friends. " His friendship with kids from East and South, however, became harder to maintain. Teams and clubs were also separated by building, sparking a competition between the two. With the help of his tech-savvy friend John, he became a student worker. They shared an office with the English teacher who oversaw the Pow Wow. Later that year, he worked in the Sonderling Library now located where guidance is with microfilm and microfiche machines that would allow students to get specific articles from newspapers and magazines. During the 80s' there wasn't any internet at the high school. After school, he devoted most of his time with Honor Society fundraising. He was the Vice President of the club senior year.
That year, Hurricane Gloria left the school closed due to power outages and fallen trees. Unfortunately, Homecoming was cancelled. Prom weekend however, made up for missed partying including the picnic and a trip to Great Adventure. The only bumps in the road were that the limo his group rented ended up having some mechanical problems, and the girl he wanted to ask to prom had already been asked. His graduating class of 1985 was the last class to graduate separately.
When Mr. Kiedaisch entered sophomore year, Mrs. Lewis did too. Faced with the same challenges of the 10th grade center, she also ended up making new friends and happily embraced the High School. She became very involved by joining the cheerleading and gymnastics teams, traveling to every football game both home and away. The Green Machine also became an important part of her student life, as she played the flute and tuba. As a student she spent her summers apart of the 5- week summer music program and band camp.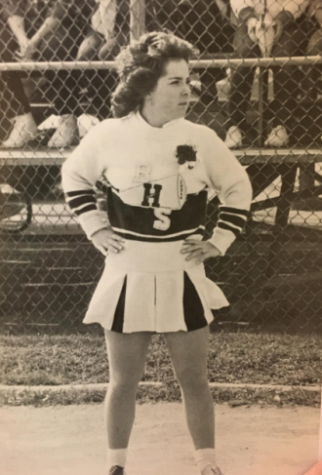 She joined the Youth Opportunity Program, a school-based program that trained students for the workforce. The program employed students not only from Brentwood but from Bayshore, Central Islip, and Deer Park. They worked at the Pilgrim State Psychiatric Center as office assistants, telephone operators, and student helpers for patients in occupational therapy settings. They also helped in the daycare which took care of the Center worker's children. Along with the hands- on experience, the program taught students how to create a résumé, fill out W-2 forms, and conduct mock interviews.
In explaining the physical school, she says it has changed dramatically. Sonderling ended with 1401, and Ross started at the doors just before the computer lab. The only crossover between the two buildings was art in Sonderling or band in Ross. According to Mrs. Lewis "the number of students that are in the Brentwood High School has changed and the makeup of our student body has changed, but the spirit, pride and quality of education hasn't changed at all! The negative aspects of being an overcrowded school and the recent hardships that have occurred have saddened me. But the resilience of the community has rejuvenated my faith in humanity." A huge thank you is extended to Mr. Kiedaisch and Mrs. Lewis who so graciously accepted to be in this first volume.