Brentwood Teachers and Staff Share Their Love for Candy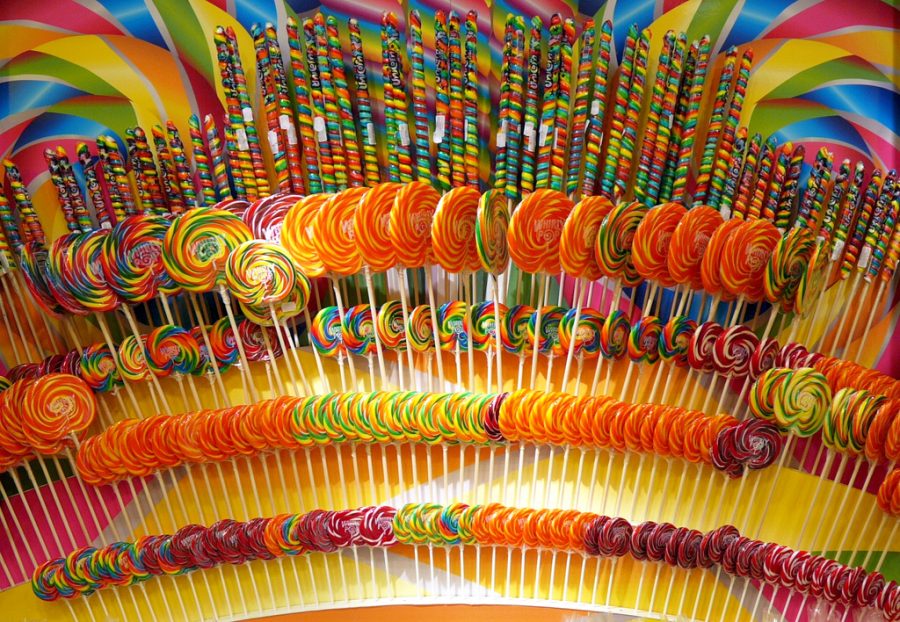 If students want to connect with their teachers, then the endorsement of candy can't fail them! Students of the BHS Journalism in a Digital Society class interviewed several faculty members about their favorite candy and the memories associated with them. The interviews  took place between the 11th and 13th of October. With Halloween around the corner and Friday the 13th close by, the month of October was the quintessential time to talk about candy. Learning about people's favorite candy can help students find common ground with their teachers.
A security guard named Will, who is loved by many students of the school, warmly accepted our class questions as he explained his love for black licorice, a unique choice of candy. He explained how it reminded him of his childhood. He stated that every weekend as a young boy, "I would go with my grandmother to buy candy at a local shop." The memory brought an amiable smile to his face; candy made him remember someone he loved deeply.
An English teacher who resides in Ross named Mrs. Opisso claimed that her favorite candy was Twizzlers; she mostly enjoyed them as a snack whenever she went to the movies. Her memory also went back to her childhood. She said, "My sister and I would pretend that the Twizzlers were braces." It brought humor to her as she remembered the blissful memories she shared with her sister all because of Twizzlers.
A lovable Pre-Calc and AP Calculus teacher by the name of Mrs. Kelly teaches in Ross. She said she loves Reese's Peanut Butter Cups and claims that she lives for them. She told a humorous story about how this simple candy would get her into some trouble.  "My mom used to scream at me to stop eating the candy at the neighbor's house and to come home," she recalled. It seems that something as small as candy could get people into some funny situations.
A perky, Ross Spanish teacher named Mrs.Rivas claimed to love Mini Snickers, but not the full size ones because they tend to give her stomachaches. She flashed back to herself as a young girl at Friendly's, where, "I would get the make your own ice cream sundaes. I would always put Mini Snickers in my sundae," which tasted delicious to her.
A thoughtful Guidance counselor named Mrs. Axman who helps the students in Ross, loves Molten Malt Balls and pure chocolate. She has a major appetite for chocolate, but her memory doesn't go so far into her past. She claimed, "My kids always give them to me for my birthday." She not only loves to eat chocolate, but to share the moment eating them with her kids.
Simple enjoyments such as candy can create a joyous community, as people can find common ground with one another. So whenever you come across your favorite candy, ask someone you know what's their favorite and if it has a special memory to them. Aside from candy, maybe question others about your favorite food, color, activity – something that'll create small talk and help you learn a thing or two about someone you're getting to know. Everyone in the world has similarities and differences, but it's the small things like a sweet treat that can have special meaning to people.
About the Writers
Zoha Khan, Staff Writer
Zoha Khan is sixteen and a senior at Brentwood High School. She hopes to become someone with high morals and integrity while attempting to achieve a Master's...
Tatyana Palomino, Staff Writer
Tatyana Palomino is a senior at Brentwood High School who wants to become a best-selling author. She was born and raised here in a small family with loving...