New Drama Class Elective Allows Students to Perform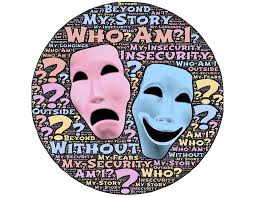 This year, Mrs. Ferzola's Drama class is an option for students to take as an elective at Brentwood High School. This class could open a door for people who would like to pursue a career in acting, literature, and film. It is a class of new ideas, fun drama games, and ways to explore your true inner self. Drama class students often want to perfect their acting skills and showcase their talents to the rest of the class. This class lets students perform pieces of literature in their own unique way and be able to contribute to the fine arts community.
Some activities in Drama class include writing your own monologue, performing an already written and published monologue and performing a play. These exercises help students improve their acting and performing skills. Bianca Ortiz, a drama student, said, "I signed up for drama because I have a passion for acting and the theatre; I knew this class would help me improve." When asked how drama class has helped improve his acting skills, Samuel Medrano answered, "It helps me see acting in multiple lights and improve and grow in all areas."
I asked Mrs. Ferzola, "Why did you start a drama class?" She said that drama class used to be an elective in the high school but it had to be taken away because of school budget cuts and the fact that people were only taking classes needed to graduate. She believes that drama class can be used as a way to be creative in a wide range of areas, and it also instills a sense of self-confidence in students that may not have been as confident beforehand. Unlike other classes, drama class lets the student explore different kinds of literature and their own creativity to be able to express the feelings of the character in the story. Students even get to be creative and write their own stories or monologues.
When asked what she would want her students to grasp from this class, she replied that they should take away a "sense of pride and accomplishment" that they have completed a courageous task that not many people can do. It requires a lot of hard work and effort to successfully perform, and with that hard work comes soul searching too. The release of any inhibitions or fear is a major factor that goes into performing at your best. Ultimately, if the student never had experience in drama or the performing arts, they should take away some appreciation for the arts and everything put into it. And again a "sense of pride and accomplishment" towards the fact that they did perform a piece that was challenging, nerve-racking,and even then they pushed through it and gained confidence in doing so.
So if you're wondering how you can join this class full of students who want to feel confident in themselves just like you would, ask your guidance counselor about the openings for drama class for next year, or even next semester. This class is a half year course and can be fitted into a lunch or study hall period so if you are free seventh period, you are more than welcome to join Mrs. Ferzola's drama class.
About the Writer
Leo McGlinchey, Staff Wrier
Leo is a Long Island native, and the only blonde in his Dominican family. He is an aspiring director who wants to write his own musical/movie/TV show....