Brentwood Soccer Ranks First in State, Third in Nation
Members of the Varsity Boys Soccer Team share the obstacles and motivations that led to an undefeated season.
Sophia Seda, Editor-in-Chief
January 16, 2020
Hang on for a minute...we're trying to find some more stories you might like.
Boys Varsity Soccer has always been a staple sport in the heart of the Brentwood community. It has become almost a tourist attraction, pulling adults and kids alike out unto the high school field, bleeding with green and white pride.  This year, the team had one of its most infamous seasons yet. Completely undefeated, the boys quickly became number one in their division and number three nationwide. However, all triumphs come with a struggle, and a reward. Reporter Sophia Seda, interviewed team captains about their experience as a player and their overall view of their amazing season.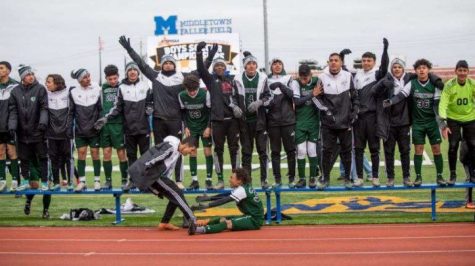 Being on the team is not only challenging physically, but also academically. Senior student, Anthony Molina, who has been playing soccer for 13 years states, "Balancing school and soccer is actually kind of hard. Soccer takes up most of the time in my day, so what I try to do is [finish] practice, then go home and start homework right away. I just do what I have to do."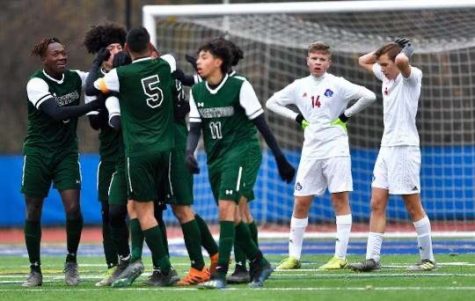 The sport has time and time again taught the boys important life lessons. Brandon Yanez, also a senior who has been playing for 12 years, believes that it has "built his character" through the responsibilities placed on him, such as "taking care of myself, and making friends that have become family." Throughout the season, the boys have created bonds like no other. Through their passion for soccer and drive to succeed as one, they have truly created a home for each other on and off the field. Sergio Ventura, a senior who has played for 13 years, comments that he "really enjoys playing on the team with friends" and that it "brings him happiness."
Though the team had an undefeated season this year thanks to its all-star athletes, there are some members who suffered heartache in the past. Alex Garcia, a senior with 12 years of soccer experience, detailed the despair the team felt in 2018 when the boys were defeated by Commack. He said, "Last year we suffered a tough loss and it has motivated us to do better so we never feel like that again."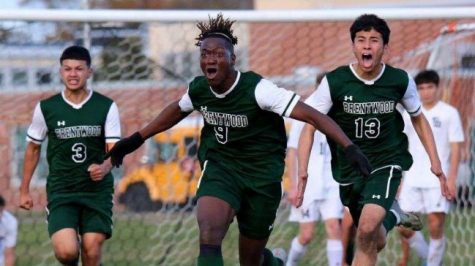 With all this sacrifice, there are always opportunities for student athletes to be awarded for their efforts.  Nathaniel Austin, a senior with 10 years of soccer experience, told the paper that "trophies and rings are awarded to team members, however there's a lot of schools who give out scholarships for our efforts as well. It all depends on how far you go."
Now that the season has ended, the team hopes to continue their accomplishments in the fall of 2020. United by their immense efforts, their brotherly love, and their school pride, they predict the team will continue to maintain its elite status.  As Brentwood students and staff alike say, "Bleed green!"