Memoirs of Alumni: Volume 2
Ellen Argueta, Co-Editor-in-Chief, Features Editor
February 29, 2020
In the previous volume of "Memoirs of Alumni," two Brentwood graduates, Sonderling Librarian Susan Lewis and Mathematics teacher Mr. Kiedaisch, who now give back to their community as teachers, shared their experiences of life at the high school in their heyday. In this issue, we spoke to history teacher Mr. Salerno and Mathematics teacher, Mrs. Melendez-Leon.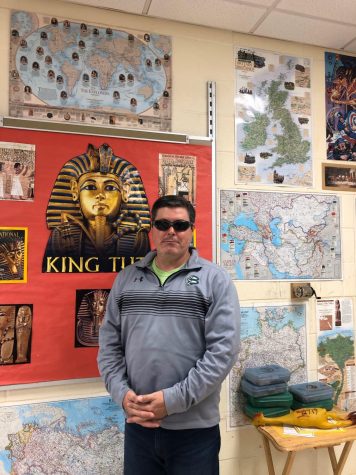 Mr. Salerno attended the High School from 1982 to 1984. He came from west middle school and proudly represents Sonderling. Upon reflecting on his experience at our school, he recalls how much he loved it. The way that the faculty was always involved with the students astonished him, as he viewed his teachers as friends and mentors.
One of his favorite classes was chemistry, thanks to the lively environment created by his favorite teacher, Mr. Shea. He explains that his teacher was "so kooky and funny" and that there was never a boring moment in that class.
As a student, Mr. Salerno was part of the wrestling team. His participation aided the team as they went to the state championships, an experience he will never forget (even though he didn't wrestle at the event). Mr. Salerno recalls that as a student, he valued his schoolwork and encountered the same obstacles of time management that all student athletes face.
When asked how the school has changed since he went here, he claims there have been a lot of improvements. Back then, there were no AP classes, honors were the highest.
Teachers are now trained to be more rigorous in order to improve the overall experience of education for students. There are now so many more clubs to join that create opportunities for students of all walks of life to explore their interests.
Mr. Salerno began teaching history at BHS in 1992. When asked why he decided to return to his home school, he explained that "I wanted to be a teacher, I wanted to teach history. I wasn't going to look anywhere else when there was an opportunity here at home." He is thankful for the family feeling that permeates our school and he is proud to see his students grow up, along with his daughter, who is also becoming a history teacher.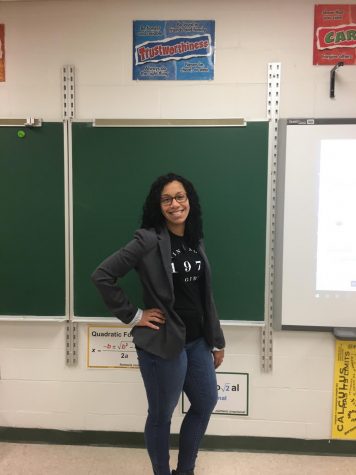 Looking back, Mrs. Melendez-Leon states how she was very timid and quiet, which impeded her ability to see how much the school has to offer. She wishes that she would have joined the multiple honor societies and clubs. Now, she advises the Interact Club and realizes how many choices students have to get involved. She suggests that "you should be a part of anything and everything you can."
Mrs. Melendez-Leon wanted to rise above any beliefs that a Brentwood student is limited to only certain opportunities.
"I never knew that I wanted to be a teacher but when I made the decision to become a teacher, I wanted to go to Brentwood in order for the kids to see that a Brentwood alum has the utmost opportunity to be successful in any path they choose to take," she said.