A Quarantine Marathon: Top 5 Netflix Originals to Binge Right Now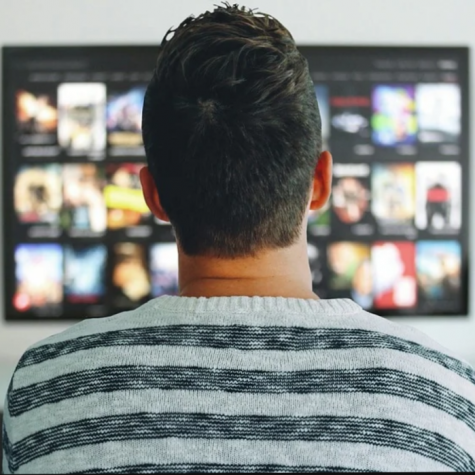 Remaining stuck at home 24/7 doesn't sound like the greatest thing in the world but there are many different, yet helpful ways to cope during this time. Some examples are having your own work out session, working on some hobbies, taking walks close to home or, my personal favorite, watching television! Here are my top-5 binge worthy shows to get you through a pandemic.
1. All American
The Netflix show "All American" is actually one of the current shows in the Netflix top 10. It is based on high school junior student Spencer James, who grew up in South Crenshaw, California, and has been angrily coping with the absence of his father for over 8 years. Spencer is very misunderstood and is constantly getting himself into trouble at school, until he is given the opportunity by Coach Billy Baker at Beverly High to live in a better and safer environment in Beverly Hills, while also achieving his dreams of becoming a NFL player. Of course, Spencer still struggles to leave his old school and neighborhood behind him completely. The true story behind All American is actually based on former NFL player Spencer Paysinger's life and football career.
2. Gente-fied
This show was actually recommended to me 4 times by my mother but I'm so glad she did. Three cousins, Erik, Ana and Chris must put their differences aside in order to save their immigrant grandfather's taco shop when gentrification (the process of rebuilding homes in run-down areas, thereby bringing more wealthy and white people to a community) threatens their neighborhood. While the three admit that "Family comes first," they also have dreams to pursue of their own.
3. Limitless
The Limitless movie from 2011 takes place when Eddie Morra, a regular man trying to be successful becomes exactly that with the help of one pill called NZT. This drug makes you become the smartest person alive. However, the side effects of taking the pill constantly can eventually kill you, unless someone is able to find the cure. Brian Finch is the main character in the Television series, which aired from 2015 to 2016. Brian begins as a regular man trying to find a career until he takes an NZT pill and suddenly presents extraordinary thinking abilities. Mora appears in the series as a Senator who becomes Brian's mentor and gives him an immunity shot to counteract the drug's fatality. While using his newfound intelligence to help the FBI to solve crimes, Brian must keep this information secret.
4. The Act
This is actually a Hulu mini-series from 2019. The series is based on the real life of daughter, Gypsy Rose Blanchard and the murdering of her mother, Dee Dee Blanchard. Dee Dee had been accused of medically, mentally and physically abusing Gypsy, fabricating her with illnesses and disabilities. Gypsy will do anything to get her independence even if it leads to murder. The series is only 8 episodes long but takes its time in revealing the details of Gypsy's life and her decision to kill.
5. On My Block
Four friends, Cesar, Monse, Ruby, Jamal stick together while they are attending high school in a bad neighborhood. Monse is the glue that holds them together as she proves that friendship is one of her main priorities. There are 3 seasons so far to the show and a not so new friend to their group but the comedic danger is constant.
To escape the constant barrage of news on the pandemic, immerse yourself in one of these gripping television shows. For a thrill, immerse yourself in the double world of Brian Finch in "Limitless." If you're missing the drama of high school, check out "On My Block" or "All American." If you're looking for a way to spend quality time with family, tap into the lives and experiences of the characters in "Gente-fied." With all this free time stuck at home, you really can't go wrong!