Quarantine Culture: A Rating of New Social Media Trends 
In the wake of this global pandemic, we witnessed our world shut down. With schools closing, lockdowns being imposed, and social distancing measures being implemented, many of us lost physical connection with the outside world. As a result, most of us turned to our lifeline… our most reliable friend, 🧚🏼‍✨Social media💫🙈. From Twitter, to TikTok, Instagram, Snapchat, Facebook, and even Microsoft Teams, we used online platforms to maintain communication with friends and family that we couldn't see in person. However, that wasn't the only purpose these platforms served. Many of us looked to social media as a way to de-stress or take our minds off of the harsh reality of this crisis. Today, I want to explore (and rate) some of the trends we all saw during this pandemic.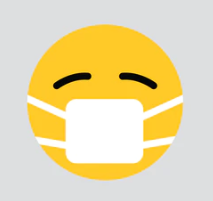 Until Tomorrow 
Now, I think we were all a little confused when we opened Instagram and saw everyone posting their peculiar pictures with the caption "Until Tomorrow" sometime in late March. For those of you who don't know what I'm talking about, the trend asked for everyone to post embarrassing pictures of themselves and caption the post "Until Tomorrow." Whenever someone liked your post, you would DM them and ask them to post their own embarrassing pictures and leave them up for 24 hours, hence the "tomorrow." Tbh, this trend was alright, and I posted my own series of pictures too, but it quickly grew boring and excessive (like most trends). 
Rating: 6/10
Explanation: My feed was flooded, and some pictures uploaded weren't even that bad! 
Animal Crossing 
I could probably dedicate a whole article to this revolutionary game alone. On March 20, Animal Crossing: New Horizons was released. This game took the world by storm. Nintendo Switch purchases skyrocketed, and the console even became scarce among many retailers. The memes and content made off of this game seemed endless. As of May 24, at 1:51 AM, the hashtag #animalcrossing has amassed over 2.4 billion views on TikTok, over 2.9 million posts on Instagram, and countless tweets on Twitter.  
Rating: 10/10 
Explanation: The game seems fun and like the perfect distraction during this quarantine, and the memes are something else 💀 (even though I haven't played the game myself). 
Baking 
You're probably asking yourself, how is BAKING a trend? Well, grocery stores across the nation are probably asking themselves the same thing! Across our social media platforms, people took it upon themselves to become professional bakers during this quarantine. Baking aisles rapidly grew empty from basic ingredients like flour or baking soda. I can't lie, though, the baked goods looked delicious. This trend was wholesome and educational, and it was cool watching everyone make tutorials for every day food items like bread. One of my favorite quarantine baking accounts was user @toriphantom (https://vm.tiktok.com/Ef1LDU/ ). Her account revolves around her series "Apocalypse Baking" where she uses different ingredients and items from her local school to show the internet what to do with items they may not use. 
Rating: 8/10 
Explanation: Who doesn't like some wholesome baking content? 
Celebration Parades 
While our lives were put on pause, many special events weren't. To respect social distancing measures (while simultaneously celebrating our milestones), families across the nation began to organize drive–by celebration parades. Even though this trend wasn't on any one social media platform, it was great to watch film footage posted everywhere. Families and communities would come together and make decorative and colorful signs to hang outside of their cars to celebrate birthdays and graduations. Brentwood even had their own parade to celebrate and acknowledge the class of 2020. They even made signs that were placed outside of every senior's home! I loved this new trend, and I'm glad my fellow Aries' got a celebration for their birthdays #Ariessolidarity.  
Rating: 11/10
Explanation: This trend was cute and respected all regulations to help flatten the curve. 
Fairy comments 
This next trend was chaotic to say the very least… It all started when a TikTok user named Carter posted a video expressing how he felt about people saying he was not "model worthy." One of the comments responded with the comment, "Hey idk if ur gonna see this but my aunt works for a talent/modeling company and I just told her about you 💕💕 she also said no tho 🧚🏼🧚🏼." Thus, the next TikTok trend began, the fairy comments. These comments were a bit controversial because they were used to leave mean comments in a sarcastic way. Honestly, though…they were pretty funny (except for when some people took them too far). The original comment blew up and it got posted all around Twitter, Instagram, and Snapchat. TikTok user "barbzz4bernie" will never be forgotten for her contributions to social media during the year we will never forget.  
Rating: 7/10 
Explanation: Originally, I was going to rate this trend a 5/10 but I was reminded of the comments under College Board's Instagram 😌.  
Tabitha Brown 
I think we can all agree a person can't be a trend. However, I wanted to shed light on one of social media's newest and largest personalities, Tabitha Brown! If you recognize the catchphrases, "cause that's your business" or "like so like that," then chances are that you've already come across one of her spectacular vegan cooking videos. Tabitha first appeared on TikTok after her daughter, Choyce, introduced her to the app. Tabitha quickly grew to fame with her glowing personality and delicious vegan dish tutorials. Tabitha manages to put a smile on her followers' face with every video. She has become America's new mom! With her rapidly growing following (3.2 million followers as of May 29), Tabitha has signed with many labels to follow her acting dreams. Tabitha is also a huge advocate for mental health awareness and spreads love and happiness with every video. She has become a source of light for many people during these times. Go, Tabitha! 
Links to her platforms! Check her out! 
Rating: Unrateable!
Explanation: Tabitha Brown is on her very own tier 🙂
TikTok Sounds 
I couldn't realistically write a section for each TikTok sound that has blown up since March, but I would like to list some of the honorable mentions. I'm not sure what purpose many of these sounds served but they had an impact on our quarantine experience, nonetheless. 
I

nterior 

🏡

 

C

rocodile 

🐊

 

A

lligator 

🦎

 

So

phia The First 

T

heme 

S

ong

 

Yuhhhhh

 

G

et

 into 

I

t

 

Hannah Montana transition sounds

 

Starships

–

Nicki Minaj

 

Any of the countless Say So mashups

 

My 

W

ay, 

M

y 

W

ay

 or the 

H

ighway

 

Jessie 

T

heme 

S

ong

 

– acoustic version

 

Bubblegum (Animal Crossing)

 

 Replay

 

–

 

Iyaz

 

Go 

go

 

go

 

go

 

go

 

go

 

g

o

 

go

 

go

 

go

 

go

 

go

 

go

 

go

 

go

 WHO'S NEXT

 

Yankee with no brim

 

Chicken wing chicken wing hot dog and bologna

 chicken and macaroni chilling with my homie

 

Look for the gummy bear album

 in stores on November 13

th

 ,

 with lots of music, videos and extras.

 

H

eart 

On

 Ice- Rod Wave (heart been broke so many times)

 
And of course, this list wouldn't be complete without mention of the most influential song of the year…Times We Had – Barlito ft. JuJu, JayHollywood, and Eli Staxxz. Straight heat 🔥  
Rating: 100000000000000000/10
Explanation: Having access to the platform known as TikTok definitely made quarantining bearable 
Online School 
No article about digital pandemic trends would be complete without talking about the antics of social distance learning. As one could expect, students worldwide were quick to joke about the new approach to schooling as we adjusted to communicating with teachers and peers on Microsoft Teams. Social distance learning was…an experience? Online school was definitely not the most convenient aspect of this quarantine but at least we were able to keep up with school as we approach the end of the year. Tbh, online school wasn't the greatest thing but I'm grateful for the fact that we won't have to make up the time missed inside of the school.  
Rating: 6/10
Explanation: I definitely benefit more from an in-class experience. It could've definitely been worse though! 
The COVID-19 outbreak has greatly impacted society. The losses we have faced have been tremendous and the impact will never be forgotten. Now more than ever, it is important to work together and work as a unit to keep each other safe, happy, and healthy. #Brentwoodstrong.