Brentwood HS Leads Firetruck Parade for Graduating Seniors
On May 16, 2020, the Brentwood Fire Department, Brentwood Legion Ambulance, and the faculty of the Brentwood High School all came together to pay tribute to the graduating class of 2020 by riding through community blocks with firetrucks, loud honks, and sirens.
Although COVID-19 threatened the cancellation of a formal graduation (which has since been rescheduled), faculty from the high school and the Brentwood Fire Department did not hesitate when it came to giving their amazing seniors a celebration.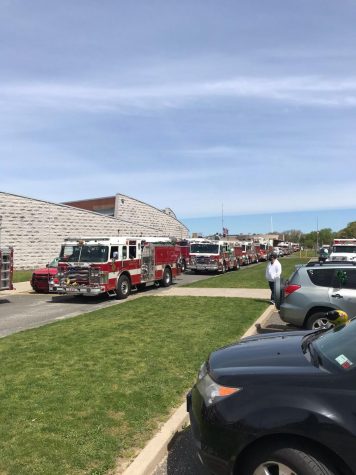 According to senior Nelly Lopez who will soon be attending Brown University, this parade gave her memories she will never forget.
"Personally, as someone who is not only a senior but also took part in the parade through the ambulance department, I feel like it was an extremely touching gesture – not only for graduating seniors, but also for Brentwood as a whole...the community appreciated the uplifting spirits," Lopez said. 
"There were elderly folks, children, veterans, and even the graduates themselves, that were overjoyed by the gesture. There were literally people crying!" 
Not only did the seniors wake up to an amazing surprise, but this event also left everyone in shock. Within minutes, the Brentwood firetruck graduation was all over social media—including Twitter, where Brentwood went trending! It was especially meaningful for the community to be shone in a positive light.  
Lopez remained hopeful for the graduation ceremony itself, considering the thought and effort that went into the firetruck parade.
"I hope our graduation, whether it be drive-through or actually in person, or even (hopefully not) distanced, can be made even more special by the departments that serve and protect the Brentwood community. I'm so proud to be a member of the ambulance department, a member of the Brentwood community, and a graduating senior," she said.