Memoirs of Alumni Volume 3: Musicians and More
Ellen Argueta, Co-Editor-in-Chief, Features Editor
November 25, 2020
In the precursory volumes of Memoirs of Alumni, alumnus who chose to give back to Brentwood High School by becoming teachers in the district graciously shared their experiences. The alumnus in this article are not Brentwood teachers, but more recent graduates. However, the individuals mentioned here similarly uphold the common ideal that Brentwood is a breeding ground of determination and creativity.  
Reeda Iqbal, Class of 2017
Before attending the prestigious Harvard University as a psychology major, Reeda Iqbal was a proud Brentwood student. Upon reflection on her time here, all Iqbal feels is gratitude.  
"I am thankful for all of the support I received during my time there…I am thankful for the amazing BHS teachers that shaped me into the person and student that I am today…I am especially grateful for interacting with such a diverse student body, since a lot of places lack diversity and diversity is critical in my opinion to one's growth!" Iqbal said. 
While a high school student, Iqbal demonstrated her academic prowess as a member of the National Honor Society, National English Honor Society, National Social Studies Honor Society, National Spanish Honor Society, and Medical Society. Iqbal also demonstrated her dedication to her studies by participating in our research program for all of her years of high school.  
Making sure to leave her mark on the school, Iqbal founded the Generation Success Mentorship Program which aids students in the stressful college application process, as she saw the dire need for help and decided to make a difference.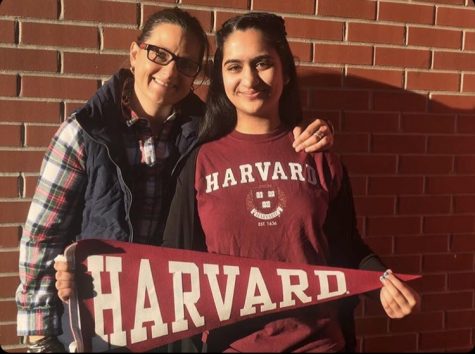 "I am thankful for all of the support I received at the high school—whether that was academic support or support around starting a new club or project in a club, I always felt supported and comfortable sharing any ideas that I had," Iqbal said.  
Brentwood was also a place where Iqbal developed a positivity about the future that she maintains to this day. 
"Brentwood has taught me to be resilient and push through any obstacle that comes in my path. It has also taught me to dream big and that anything is truly possible if you set your mind to it!" 
Iqbal's advice to students is to constantly push past our limits and set goals earlier on. If Iqbal would have listened to every person who told her that getting into Harvard was statistically rare and virtually impossible, she wouldn't be the successful person she is today. 
"You are your biggest advocate. If you want to do well in a class, start a new activity, get into a specific college, pursue a specific career path, then set your mind to those goals and don't let anyone tell you otherwise," Iqbal said.  
Dudley Salman, Class of 2010
Dudley Salmon, also known by his stage name "Dudley Music," is a man of various talents. Following graduation in 2010, Salmon earned his degree in Music Performance from Nyack College in New York City.  
Not only is he a hip-hop artist and a producer—he is also a jazz musician talented in the performance of the saxophone, keys, guitar, drums, flute, clarinet, and MPC. Before performing at multiple events and releasing an EP, Salmon recalls his experience at the high school as "nothing but joy" as he created lifelong relationships with students and teachers.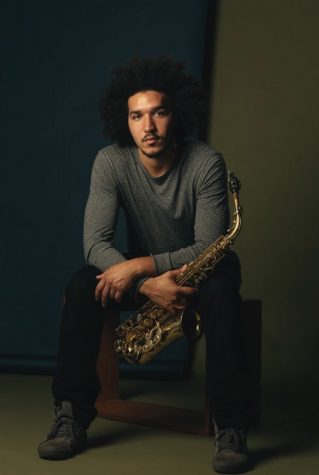 Salmon was a devoted member of the Brentwood Green Machine Marching Band and was voted "most musical" in his class yearbook. Reflecting on his time as a proud Brentwood student, Salmon exclaims that Brentwood gave him a great perspective on different cultures.  
"I owe many thanks to the Brentwood Music program that helped me develop my talents so I could go on to college and work professionally in music," Salmon said. 
Salmon's advice to the Brentwood students of today is to take courage and enjoying the time spent at the high school.  
"I would advise Brentwood students to stay focused and do everything you do with passion. Building relationships with your peers and teachers are important because they are valuable and can last a lifetime…I would give anything to go back to those times as a Brentwood student," Salmon said.  
His final message to the student body and those to come is to "always have pride in your hometown" as Salmon never forgets the place that he calls home.  
Students and staff can check out Salmon's music at Dudmusic.com/epk
Clérida Eltimé, Class of 2007
Clérida Eltimé is a perfect example of the creativity that is celebrated in Brentwood. Graduating in the class of 2007, Eltimé went on to pursue music, being especially talented in the cello, as she has now been performing and recording professionally for ten years.  
Eltimé has now performed in multiple prestigious venues such as the Madison Square Garden and The Met Gala with the likes of Stevie Wonder, Frank Ocean, Quincy Jones, J.Cole, and Solange.  
Eltimé's passion for music has even ushered a new phase of her creative repertoire in the form of using her voice. She mentions she was encouraged to sing by her Southeast Elementary school teacher, Mrs. Palmer. This exposure to singing landed Eltimé a blind audition in NBC's "The Voice" this past winter.  
Eltimé's journey to success in the cello began in seventh grade, as she was nurtured and encouraged by the hands of Mrs. Hillard at East Middle School.  
"Life always had a funny way of keeping me tethered to my past; during my high school years Mrs. Hillard was promoted to the high school and was able to help me follow my heart and send out audition tapes to the only schools that were still accepting applications in March!" Eltimé said. 
Although she was accepted into Howard University, Eltimé still felt like her story with music had not concluded. Her times of playing in orchestra and marching in the Green Machine made a deep impact on her life.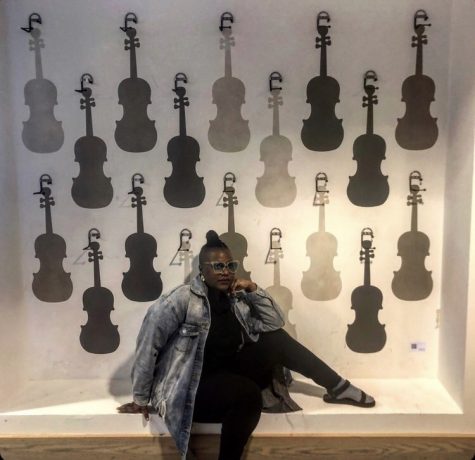 She said that these experiences "truly ignited a part of being that could only come to the forefront when melody and rhythm were involved. How can I walk away from that and into the world of AP classes and labs?" 
 Eltimé credits her success to "the determination, passion, and grit that I've cloaked myself and my craft within that wouldn't be possible without the Brentwood School District, especially the Music Department."  
She describes this town and school to be a melting pot of cultures, styles, and talent: "I didn't know how lucky I was to grow up in such a special and unique environment until I left for a summer to study upstate in Saratoga Springs, N.Y." 
Her advice to the current Brentwood students is to "think outside the box and dare to dream…use the resources around [us] to create a future for [us] and others that can make the world more bearable—no matter what your disciple is."  
Whether it be on the grounds of Harvard college or the world of music, these alumni continue to credit Brentwood with their current and future successes.  
 "Be proud to show others the greatness that comes out of Brentwood," Eltimé said. Surely, all three of these alumni are doing just that.