The Collision between Covid-19 and the Girls Varsity Basketball Team
Coach Greene began his coaching career 16 years ago with the Brentwood Boys JV Basketball team Summer League team the summer after he graduated from high school. He has also been a physical education teacher at Brentwood High School for the past nine years. In this interview, he describes how the pandemic has affected the girls' varsity basketball team, and how they're overcoming their struggles of not being able to conquer their goals.  
Q: Why did you become a coach?  
A: I became a coach because of my love for sports and competition. Between high school and college, I had several great coaches who had a positive influence on my life.  After college, I knew I wanted to continue to be involved in athletics, so entering the coaching profession was the next logical step for me.  
Q: Are any athletes losing motivation in doing sports? 
A: I do not believe athletes are losing motivation but becoming impatient and anxious to play. Athletes develop routines and become accustomed to having to resources such as facilities throughout the off season. It becomes a mental challenge as well as a physical one.  
Q: What advice will you give to motivate your students during this pandemic? 
A: The best advice I have given to students is to value time. Have a respect and awareness of time with loved ones, time dedicated towards preparation, time allotted for having fun. I also encourage many students to live the mantra "health is wealth," finding time and a space dedicated to improving physical, mental, and emotional health.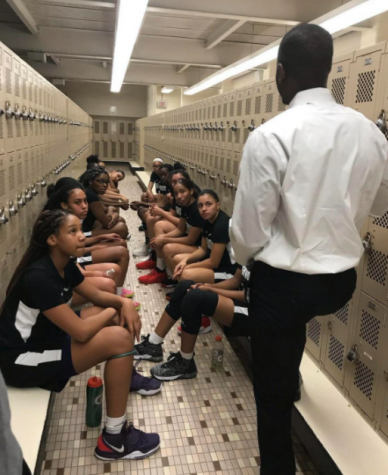 Q: What aspects of this pandemic affected you?  
A:  The greatest effect this pandemic has had on me is maintaining a strong connection with athletes throughout the course of the school year. Physical education and athletics are built on human interaction through physical activity. The pandemic has altered how students are able to connect in these spaces. From a program standpoint, recruiting younger athletes and providing opportunities with safe spaces and facilities to practice have been tough for every coach in the district.  
Q: How has the pandemic affected the team as a whole? 
A: The greatest affect the pandemic has had on the team is the time usually spent together in the off season. Our team is very young but very talented. We have no seniors on this current roster. The time lost caused us to lose out on opportunities for skill development and to build chemistry. The girls on the team have done a phenomenal job of being proactive and staying in contact with one another. This has allowed us to keep momentum throughout the pandemic.  
Q: How do you think this pandemic will affect the high school's basketball players in their college acceptance? Do you think colleges will be more flexible on which students they'll be accepting?  
A: The recruiting process is evolving – and changing roster sizes and the allotted players coaches are recruiting. Players at the division I, II, and III levels are gaining an extra year of eligibility which is limiting roster size at most institutions. A coach's flexibility in the process is really based on the decisions of their seniors moving forward.  
Q: How will you anticipate this year will go to sports?  
A: By the time this article comes out, it will be known that most of the "high risk" winter sports such as girls and boys basketball and wrestling are cancelled this season. This is terrible for all athletes, but it hurts for the seniors. There are many incredible moments throughout their careers, but there is nothing like sharing a special moment on the senior night with family to cap off a career in Brentwood. I hope there is an opportunity for other athletes to compete in the spring when it transitions back outdoors.  
Q: What outcome will you anticipate for your students after this pandemic ends?  
A: I anticipate Brentwood students to do what Brentwood students have always done…answer the bell and come back better than ever. Brentwood is a very resilient community full of prideful people. I expect nothing but the best moving forward.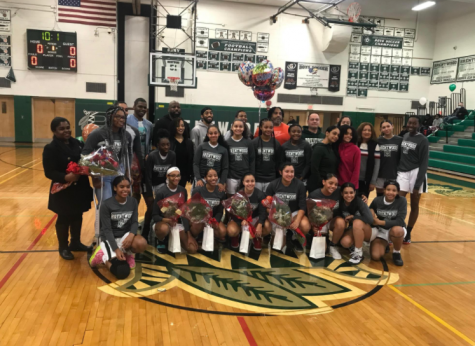 Through the aftereffects of the pandemic, the Girls Varsity Basketball team has continued to stay motivated thanks to Coach Greene and Junior Captains Nicole Calderon and Zatiannah Townsend. Not being able to do what you love can be a challenge but staying positive is the key to being successful.