Top Ten Movies of the 1990s and Early 2000s
Favorite films from favorite eras.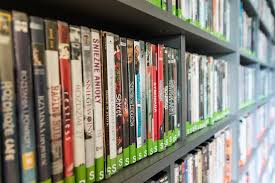 In the 1990's and early 2000's, hours of amazing, creative movies were produced that continue to drive audiences to uncontrollable laughter and perpetual tears. These movies range from romantic comedies, to action films, to horror flicks, and even to those curiously deranged movies that can't be categorized. Movies from the past will always be relevant, and that's true for any and every form of art. Creations of the past bring back a sense of nostalgia for older audiences, and serve as time capsules for younger ones. If that doesn't sell someone on watching older movies, consider this; when is the complaint, "She doesn't even go here!" ever going to get old?
10. Matilda (1996)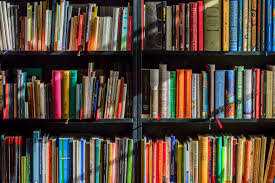 Matilda, based off of the children's book written by Roald Dahl, follows the story of Matilda (Mara Wilson) who has the special power of telekinesis. Basically, she's Eleven from Stranger Things, but without the bloody nose. She lives with crazy, inattentive parents who spend their time conning innocent people and yelling at their innocent child. She gets yelled at for reading, of all things, and this soon leads her to enrolling in an elementary school where she faces even more rude adult figures such as principal Trunchbull (Pam Ferris), sweet teachers such as Miss Honey (Embeth Davidtz), and new friends she will defend with all her might.
Category: Comfort food.
9. A Cinderella Story (2004)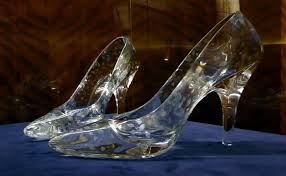 A Cinderella Story follows the main character, Sam (Hilary Duff), in her last year of high school. Once upon a time, her life was perfect. She had a loving father who owned a busy restaurant, and although she had no mother present, she was perfectly content. Everything changed, however, when her dad married her step mother and a terrible earthquake took her father's life away. The story picks up where she's living with her stepmother and stepsisters, texting a mystery boy who goes by the screen name Nomad609 (Chad Michael Murray), gaining support from her best friend, and trying to make it through the year without making a fool out of herself so she can reach her lifelong dream of going to Princeton. However, she finds that it's not so easy when Nomad609 wants to meet up with her at the school dance, and she finds out that he's none other than the most popular boy at school.
Category: Iconic. One thing that I will always remember from this movie is when one of the characters asks if the diner Sam works at has anything with zero calories, zero carbs, and zero fat, and Sam replies by saying "Water."
8. Mean Girls (2004)
Honestly, this movie doesn't even need an introduction because everyone can probably quote at least one line from this movie by heart. That being said, it seems a little low on this list, but bear with me here, I watch a lot of movies and it made it on my top 10.
Mean Girls is the story about how Cady (Lindsay Lohan) attends high school for the first time in America and is thrust into the world of vicious stereotypes and even more vicious girls. Her climb to popularity starts out as a way to get close to, and destroy, the ever-so-evil Regina George (Rachel McAdams) and her group of friends known as "The Plastics." However, she starts to become close to the girls and even ends up becoming a mean girl herself.
Category: Fetch. Mean Girls isn't "real cinema", but it is sooo fetch!
7. Clueless (1995)
Clueless features Cher, (Alicia Silverstone) a self-absorbed popular rich girl who attends high school in Beverly Hills. The story follows Cher as she graciously offers advice to those she considers less fortunate by giving makeovers, playing matchmaker, and teaching others how to be popular and well-desired. Unexpectedly, she starts to fall for someone completely unexpected.
Category: Classic. Ever seen that one outfit? You know, the outfit.  A yellow, white, and black checkered skirt and matching blazer, white shirt, knee highs, and yellow cardigan. Yes, that's from Clueless, as well as the ever so wonderful "As if!" quote. 
6. The Princess Diaries (2001)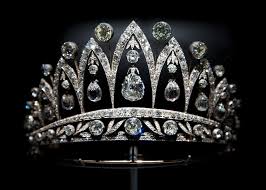 The Princess Diaries is centered around Mia Thermopolis (Anne Hathaway), an ordinary girl who lives in a super-cool, repurposed firehouse with her mom, has painfully curly brown hair, has an awful fear of public speaking, and has the uncanny ability to seem utterly invisible. This is abruptly interrupted, however, when her royal grandmother, Queen Renaldi of Genova (Julie Andrews) , comes to town and reveals to Mia that she's a princess by blood. This changes her entire life around, including her now straightened brown hair. Soon, she's left to balance high school, her royal status, newly unwanted attention, and possibly a new relationship.
Category: Watched 1oo times. I'm pretty sure I came out of the womb watching this movie. My mom and I watch it together all the time even though she constantly complains about it with a roll of her eyes and the presence of a soft smile on her face. That's our movie, and I have tons of amazing memories associated with it. It's so funny and cute. 
5. The Parent Trap (1998)
The Parent Trap depicts the story of two girls, Hallie and Annie (both played by a young Lindsay Lohan), who end up attending the same summer camp. What's so special about this? They're scarily similar in appearance, so scary in fact, that they could even be twins. They immediately take a disliking to each other, as all siblings do, and it's not until they're forced to share the same cabin that they realize they are really twins. They decide to switch lives so that their divorced parents who are split between continents are forced to meet, and end up developing a strong bond along the way.
Category: Lindsay Lohan pre-mental breakdown. This is another movie I've been watching since I were a baby. It's super cute to see these two sisters who have never even met before bond so well. It makes my heart melt every time I watch it.  I'm not going to lie though, my childhood was ruined when I found out that both of the twins were played by the same person. I really believed that Lindsay Lohan had a twin and I was heartbroken.
4. Legally Blonde (2001)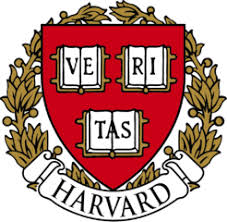 Legally Blonde is about Elle Woods (Reese Witherspoon) who seems like your everyday typical airhead, preppy, pretty blonde with a puppy that fits in her purse and a pink room in a famous sorority. The movie starts off with an expected-proposal-turned-shocking-breakup, and Elle is left to prove to her ex that she's smart and serious enough for him. She manages to get into Harvard, and then moves ahead with trying to win him back while realizing that friends, school, and furthering her career might begin to become more important to her.
Category: Strong Independent Female Lead. Elle Woods is easily one of my favorite female characters of all time. She got into Harvard on the first try, solved an entire court case using her own logic, and is honestly a fantastic role model. Her personality is radiant. This movie lead to a sequel and a musical on Broadway.
3. The Devil Wears Prada (2006)

This movie is about Andy (Anne Hathaway) and her journey into the working world. She graduates from college hoping to be a journalist, but ends up landing a job as an assistant to Miranda Priestly (Meryl Streep), the humorless, vicious, editor of Runway Magazine. Andy, knowing absolutely nothing about fashion as demonstrated by her choice to wear ugly polyester sweaters, skirts that look like old carpets, and dingy pleather boots, struggles to survive her job without getting eaten alive, losing her friends, her boyfriend and herself.
Category: Amazing Character Development. If you haven't guessed yet, Anne Hathaway is my favorite actress. I love this movie mostly because of how funny it is. It mocks the fashion world while also showing some of its good sides. It's also really amazing to see Andy's development throughout the movie. I think that's what I love most about it.
2. Bring It On (2000) 
Bring It On is about the cheerleading competition world. The Toros have held the national championship cheerleading title for five years in a row, and plan to take it again, but this is all interrupted when the team captain graduates and Torrance (Kirsten Dunst) is left in charge. She finds out that the Toros have been stealing their competition routines from a less well-known, minority cheerleading group, the Clovers, for years. Torrance struggles to keep her team together so that they become national champions the right way, as the team captain of the Clovers, Isis (Gabrielle Union), plans to take home that title as well.
Category: Awesome Movies With Awful Spin-offs. This movie is the reason why I learned how to do a split. It's the reason why I can do five cartwheels consecutively, and why I spent recess with my friends learning how to do the routines. No other awful Bring It On spinoff can ever compete with this original one, and honestly it bothers me that new ones are still coming out and trying to.
1. Ten Things I Hate About You (1999)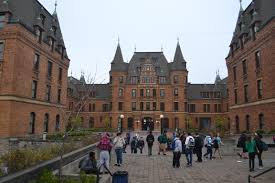 I saved the best movie of all time, in my opinion anyways, for last.
Ten Things I Hate About You follows the lives of two sisters, Kat Stratford (Julia Stiles) and Bianca Stratford (Larisa Oleynik), who are drastically different. Kat Stratford is independent, sarcastic, witty, confident, and strong. However, boys are intimidated by her. Bianca, on the other hand, is cute, more outgoing, and boys can't seem to get enough of her. The only problem? Their strict dad decided that Bianca can't date until Kat does. Soon, a plan is devised to get Kat to fall for a boy, Patrick Verona (Heath Ledger), who's being paid to take her out.
Category: Unceasing Sarcastic Humor. Kat Stratford is my favorite person in the entire world. Sorry people who actually exist. Her sarcasm is part of what makes this movie, the other part being every other character's sarcasm, starting with the guidance counselor. Kat and Patrick are my number one OTP (One True Pairing), and I honestly watch this movie every time I'm upset. It was even once a week at one point when it was on Netflix.
If you happen to like any of these 1990s and 2000s movies, there's plenty of more recent films that would suit your fancy as well. If you enjoy sci-fi or adventure films, you might like to try The Fifth Wave or The Maze Runner.  If you enjoy romantic comedies, you'd might like to try Nerve. As for movies that are coming out in 2018, I'm super excited to see Love, Simon, The Death Cure, and The Incredibles 2. Most of these movies listed can be rented on providers such as YouTube, iTunes, Amazon, and Google Play. Happy Viewing! 
About the Writer
Corianna Jackson, Staff Writer
Corianna, an avid Netflix binge-watcher who spends way too much time investing her unrequited love into fictional characters, knows she wants to go to...