Diane Jackson: The Genius Behind the Doctors
Diane Jackson discusses her career at a top-ranked cancer center.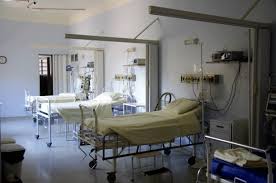 Hang on for a minute...we're trying to find some more stories you might like.
Her feet pad the glistening floors, hands gripping life-saving information as her voice echoes throughout the bustling halls. She talks with a friendly tone, an award-winning smile placed naturally on her face as she makes gentle conversation with numerous fighters and survivors. She guides the strong men and women to their stops, making sure to answer any questions they may have before offering a polite goodbye. Diane Jackson works at Memorial Sloan Kettering, one of the top-ranked cancer centers in the country, and she is fantastic at what she does.
Diane Jackson works 5 days a week as an Administrative Assistant in the Radiology Department and 7 days a week as my mother. Along with her jaw-dropping talent of recalling every song lyric ever written, she is talented at caring for others. Recently, I sat down with Mrs. Jackson to discuss her riveting past, shocking present, and exciting future in medicine.
Behind the nurses and doctors of any hospital comes the administrative team. Mrs. Jackson handles scheduling, patient care, and organizes the information behind treatment plans. She's the woman who greets individuals at the front desk and has their patient history, as well as the woman who makes sure nothing is out of place when the doctors see them. The radiology department is always busy and full of life. "In the radiology department we have several different modalities such as MRI and CT scans," she explained. She and her coworkers make sure every patient gets to where they need to go smoothly. She has been working at Memorial Sloan Kettering for almost 13 years now and loves it. She had always wanted to do something in healthcare and this gave her the opportunity to do it. "I wanted to be a nurse many years ago," she admitted, "but once I started working in healthcare, I changed my mind and decided that administrative work would be more useful to my skill set."
Before she was busy saving lives, she was once a little girl growing up in Roosevelt, New York, in the 1970s. "I lived with my 5 siblings, mom, and dad. There's six of us [children], one boy and five girls. I am the youngest," she stated, smiling. Her house was always bustling with commotion and activity, so she was born with the patience the deal with patients. Growing up, she attended the Roosevelt School District and graduated high school at the young age of sixteen after skipping a few grades. "After that," she beamed, "I attended Nassau Community College and graduated… I finished my Bachelor's at St. Joseph's College." She graduated from St. Joseph's College with honors, majoring in Health Administration.
After college, however, she didn't leap into healthcare right away. "I worked in customer service and retail management. Although they paid very well it was very demanding. I wanted to start a family and had to scale back on the long hours I was working," she said, sighing. She decided it was worth it, though, as she went into a gushy tangent about how much she loves her daughter.
When asked about her goals for her career in the future, Diane Jackson gave a short, relatable answer. "Honestly? Retirement!" she said, laughing.
Diane Jackson has found her niche in healthcare, a varied field many students may be interested in pursuing after high school! Today, there are many more opportunities and resources available for those who want to explore this career path. Although there are the obvious top schools of medicine such as Harvard, Oxford, and Stanford, there are more affordable options as well. Many high schools offer vocational school programs where it is possible to study nursing or other fields of medicine. There is a limitless amount of opportunity to explore!