Spirit Week Brings Pride To Brentwood High School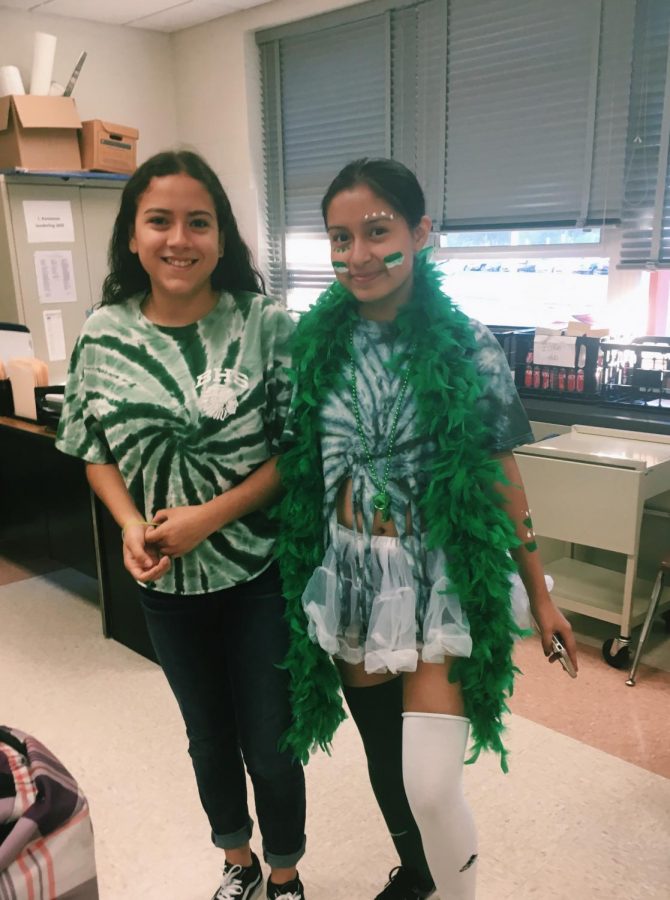 Vibrant outfits flooded the hallways of Brentwood High School, demonstrating the students' and staffs' support for their school. Spirit week took place in Brentwood High School between October 12, 2017 and October 15, 2017, where all of the students came together to show Brentwood Pride. Student Council organized this special week where all the students got to dress up according to the day, and demonstrated their creativity and school spirit for Brentwood.
Day One – Character Day
Have you ever wanted to walk in somebody else's shoes? Character day allows you to lose yourself and become someone else. Students dressed up as their favorite superheroes and characters from various TV shows, movies, and books. Students, as well as some teachers, really got into their characters. Luckily, no one was hurt in any superhero or space battles that might've gone down that day… but the Force definitely won. Mrs. Lewis, a respected alumni and teacher admitted that, "Character day is my favorite because I love dressing up and becoming someone else."
Day Two – Wind It Back Day
Wind it back day, a tribute to the youth of most of our teachers, featured kids personified as idols or everyday teens in the '90s, '80s, '70s, and even '60s. Peace signs of the '70s, puffy skirts of the '60s, and short basketball shorts of the '90s were worn with confidence as the students and teachers paraded the halls. Destiny's Child and even Aaliyah were seen strutting across the school. This day seemed to be a popular favorite with the student body. "Wind it back day was definitely my favorite," a senior, Desoni, exclaimed along with five other students.
Day Three – Twin Day
Although we do have a few sets of twins in Brentwood already, this day was open to everyone who wanted to be twins for a day. Pairs of best friends and even teachers dressed in the same outfits down from their shoes and up to their hairdo's. The school was filled with devious partners in crime and superhero duos.
Day Four – Green and White Day
This great show of pride came to an end with Green and White day. The rules are simple and an easy way to get more people involved. Have anything green or white? Put it on and join the excitement! Seas of students, decked in their school colors, conveyed their support by taking pictures and making sure to represent their individual graduating classes.
As spirit week came to an end, many showed true heart not only for the Brentwood High School but also for our diverse community. According to Bernard Beckett who is a New Zealand writer of fiction for  youth, "Human spirit is the ability to face the uncertainty of the future with curiosity and optimism. It is the belief that problems can be solved, differences resolved. It is a type of confidence…" These are the exact feelings that were conveyed during spirit week. It allowed everyone in the high school to express themselves and display what Brentwood pride really looks like.
About the Writers
Corianna Jackson, Staff Writer
Corianna, an avid Netflix binge-watcher who spends way too much time investing her unrequited love into fictional characters, knows she wants to go to...
Stefany Tribeno, Staff Writer
Stefany Tribeno has plans to go to college after she leaves high school to become a veterinarian. She was born and raised in Brentwood, N.Y. with her Ecuadorian...